Microsoft will from now on be paying more attention to the icons, titles, and content of apps on Marketplace, and expects them to get more subtle and modest in the imagery used, the company said in a blog post on Monday.
The company's content policies for the Marketplace app store don't allow apps containing "sexually suggestive or provocative" images or content. But the kind of content users can "occasionally see on prime-time TV or the pages of a magazine's swimsuit issue" is permitted, according to the blog post.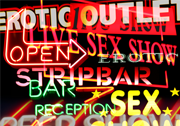 Apps that go too far will have to be updated to remain in the store, according to the blog post. The toughened stance is about presenting the right content to the right customer and ensuring that apps meet its standards, it said.
Microsoft will be reaching out to a small number of developers within the next few days with more specific guidance on changes they need to make. One tip from Microsoft is to only show male or female models in silhouette.
The company is also cleaning up the use of keywords, which are used to describe apps.
Some developers have been violating Marketplace policy by entering more than the five allowed keywords, according to the blog post. Starting this week, any app that has more than five keywords will have all of them deleted. Affected developers will be notified and can then enter five new keywords in App Hub, it said.
Microsoft will also start to examine keywords for relevancy, and those that aren't deemed relevant will be deleted, as well.
Developers are also encouraged to only pick a single app category and do a little homework before submitting or updating an app to avoid trademark related trouble.
Send news tips and comments to mikael_ricknas@idg.com