Thanks to the detectives on several online communities, including Reddit, Something Awful, and Rock, Paper, Shotgun, a scam to exploit Kickstarter, the crowd-funding website, has been unveiled.
The project sounded pretty cool: a video game called "Mythic: The Story of Gods and Men," to be created by a team of "industry veterans" who had previously worked at gaming powerhouses Activision and Blizzard. All they needed was $80,000 to get rolling, and soon we'd all be playing mythological heroes in a game that had characteristics "similar to that of World of Warcraft" and graphics quality "up there with Skyrim."
According to the game's Kickstarter page, the team consisted of two former creative directors, one vice president of production, one former CTO, three senior programmers, one user interface designer/programmer, and four 3D experts. The team allegedly worked on both World of Warcraft and Diablo II.
However, it wasn't long before users started noticing something fishy. Namely, that game's artwork displayed on the Kickstarter page had been lifted from other websites, the text for rewards had been copied from another Kickstarter project and the game poster was a mash-up of stolen artwork. The scammers even stole fake office photos from Burton Design Group for their Facebook page (now defunct).
The page even included a promotional video featuring "Seth Westfall," alleged creative director and cofounder of "Little Monster Productions":
There's no word yet on who Seth Westfall really is, but he's talking about the game, so we can only assume that he's probably in on the scam.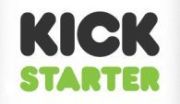 The scammers managed to raise $4,739 of its $80,000 goal, from 83 backers, most of whom pledged $10 to $25 each. However, once the project was outed as a scam, the creators canceled the Kickstarter project and deleted the game's website and Facebook page.
Kickstarter has recently been a very successful platform for indie game developers, so it's no wonder that people are trying to take advantage of the system. Most notably, game studio Double Fine raised more than $3.3 million for its new game, dubbed Double Fine Adventure — $1 million of which was raised in less than 24 hours.