Don't cut your cable cord quite yet. Hulu may soon require you prove you're a paying cable subscriber before you can uses its video streaming service. According to a report in the New York Post the move is said to be at Hulu owners' News Corp., Comcast and Disney's asking. The logic behind it is simple: TV companies are worried about hemorrhaging revenue as audiences shift to viewing content for free online, a process sometimes referred to as "cord-cutting."
(See related: Cutting the Cord: How to Ditch Your Cable Company)
Putting a cable subscription requirement around Hulu would, in theory, add "value" to traditional TV services. The Post says Hulu would leverage a consumer's traditional cable or satellite TV package as a way to allow them to access content online and on-demand away from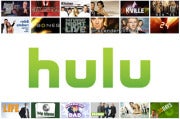 home. But for users who don't already have a TV package and who use Hulu as an alternate way to watch popular shows like House or The Office, the move would ostensibly lock away content they're currently able to view for free.
It's less clear what the move would entail for existing Hulu subscribers. Hulu's $8 a month subscription-based service, Hulu Plus, offers users more movies, full season TV episode runs and the ability to watch the service on alternative devices, including mobile phones and game consoles. Will Hulu Plus users be able to continue watching for a monthly fee, as they can with competitor Netflix? The Post doesn't say.
Reaction to the story's claims hasn't been positive (search for "Hulu" on Twitter and you'll be hard pressed to find a positive word spoken). The Post says the move is also behind last week's cash-out by Providence Equity Partners, which owned 10% of Hulu after investing $100 million in the company in August 2007. And while Hulu's ad revenue was up in 2011, forcing users who don't already have a cable/satellite service to buy one, just to access Hulu's content, seems more likely to drive customers away.
Matt Peckham writes for TIME and PCWorld. You can find him on Twitter, Facebook, or Google+, and follow Today@PCWorld on Twitter for the latest tech news and analysis.