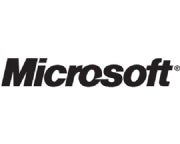 Microsoft's new found friendship with Barnes & Noble reveals that the Redmond brain trust may finally be wrapping its mind around the dynamics of the mobile market.
As market leaders Amazon and Apple already know, ecosystems are the key to success. By investing big in Barnes & Noble, Microsoft is saying that it knows that, too.
Ironically, Barnes & Noble was among the first to recognize ecosystem dynamics in the e-book field. Its Nook ecosystem spanned all platforms–phones, tablets and personal computers–and all operating systems–Windows, iOS, Android, and OS X. The addition of its own e-reader was an ecosystem imperative, not a hardware one.
While B&N had the savvy, though, it didn't have the cash its competitors had. Now it has it, via Microsoft's pledge of $300 million for a new technology company with the Nook at its core, as well as $180 million to develop a Nook app for Windows 8, and $125 million over five years to acquire content and develop technology.
Meanwhile, Microsoft gets a ready-made ecosystem for itself. "Microsoft has a strong pedigree with software developer ecosystems and perhaps now recognizes the value of 'other' content," Rob Bamforth, a principal analyst at the UK-based consulting firm Quocirca, told PCWorld.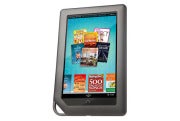 Although Nooks sales have been limited largely to the United States, they have been strong, Bamforth noted. "Microsoft's investment demonstrates [the Nook's] perceived value and is a further indication of the way media publishing is going," he said.
"Digital content brings not only a change in technology, but also introduces new business models and undermines existing ones," Bamforth added.
Amazon to Remain Dominant?
However, even with Microsoft's backing, it's doubtful that B&N will be able to challenge Amazon's dominance in the marketplace.
"Microsoft joining Barnes & Noble will help it strengthen its position," said Angéle Boyd, the group vice president of imaging, printing and document solutions for IDC in Framingham, Mass. "Will it remain a third player? My gut instinct is yes, because Amazon has the clout."
Nevertheless, three players are still better than two, argued Gurpreet Kaur, a tablet and e-reader analyst with Gap Intelligence San Diego. "Now publishers will have another avenue to go to," Kaur observed. "It's not just Amazon and Apple anymore."
"Competition is good," she said. "It gives people more options."
What's more, the B&N ecosystem has the potential to surpass Apple in the ebook arena. That's because Apple's ecosystem isn't as open as B&N's, which encompasses not only Apple's devices, but others as well. For that to happen, though, Microsoft must let B&N execute on its cross-platform ecosystem vision and not limit new developments only to Microsoft products.
Follow freelance technology writer John P. Mello Jr. and Today@PCWorld on Twitter.