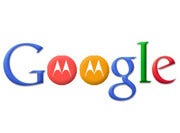 Motorola Mobility, set to be acquired by Google, on Tuesday reported a 3 percent year-over-year increase in net revenue, to US$3.1 billion, for the first quarter of 2012, but suffered a net loss of $86 million.
The company's net loss was 6 percent greater than that of the first quarter of 2011. The company's mobile phone arm, its largest business, was its biggest source of losses, even though sales increased. Net revenue for mobile devices rose 3 percent year over year, to $2.2 billion, as the company shipped a total of 8.9 million mobile devices, including 5.1 million smartphones. The operating loss for the business, however, grew to $121 million from $89 million.
Motorola Mobility's balance sheet was weighed down in part by $17 million in merger-related costs. The company's acquisition by Google, announced last August, is expected to close in the first half of the year after receiving necessary regulatory approval in China.
Excluding one-time charges, Motorola's net loss for the quarter was $10 million, or $0.03 per share. Analysts polled by Thomson Reuters had forecast EPS of $0.01.
Motorola Mobility shares declined by $0.06 to $38.76 in after-hours trading.
Cameron Scott covers search, web services and privacy for The IDG News Service. Follow Cameron on Twitter at CScott_IDG.