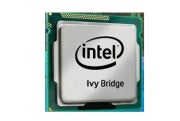 If you've been waiting to buy a new gaming laptop so you could have the latest Intel Ivy Bridge processor and Nvidia "Kepler" graphics cards, your patience is now rewarded.
Several recently updated gaming systems–from Alienware, Asus, Maingear, and others–are available for order today and can be in your eager hands in as little as eight days from now.
Top-of-the-Line Processors and Graphics Cards
The gaming laptops in this roundup all sport quad-core Intel Core i7 processors–the first Ivy Bridge chips Intel released for laptops. It's no wonder that the first Ivy Bridge-equipped laptops available so far are overwhelmingly high-end gaming laptops, since laptops designed for gaming typically are outfitted with the most powerful hardware.
Although Ivy Bridge offers significant graphics improvement with its integrated HD 4000 graphics processing unit (GPU), the laptops here also sport discrete graphics cards from Nvidia and AMD (depending on your configuration choice)–cards capable of supporting the most graphics-intensive games.
With the Ivy Bridge update, most of these gaming laptops got a refresh to the latest Nvidia GPU, code-named "Kepler," which is said to be twice as fast as its predecessor and also use up less battery life.
Available for Preordering or Ordering Now
Here's the current landscape: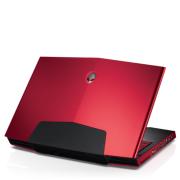 Alienware M14x, M17x, and M18x: A week before Intel launched its new Ivy Bridge processors, Dell refreshed the Alienware gaming laptop series with Nvidia GeForce GTX 600 series graphics cards and other hardware upgrades–all except the processor.
Now that Ivy Bridge is here, all three Alienware models–the Alienware M14x, M17x, and M18x–offer the third-generation processors, while keeping the distinctive AlienFX lighting and styling.
(You can still get an Alienware M14x with a second-generation Sandy Bridge Core i5 processor, but for the larger M17x and M18x, the standard processor is the Ivy Bridge Core i7-3610QM.) The Alienware 14x starts at $1099, the M17x at $1499, and the M18x at $1999. See the Dell Alienware laptops page for more information.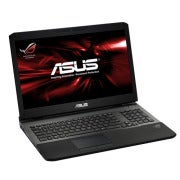 Asus G75VW and Asus G55VW: Asus's Republic of Gamers G75VW and G55VW gaming laptops were among the first laptops to offer Nvidia Kepler graphics, with the GeForce GT 660M card. Both elegantly-designed gaming powerhouses come with a standard Intel Core i7-3610QM processor. The 17-inch 3D-capable Asus G75 is available for $1499.99 on Amazon and is configured with 16GB of RAM and a 750GB hard drive (7200 rpm). Shipping should take just over a week. A similarly spec'ed 15.6-inch G55 can be purchased from J&R for $1449.
Maingear Ex-L Series and Alt-15: Custom PC builder Maingear has also updated its Maingear Ex-L Series and Alt-15 laptops with Ivy Bridge processors and new Nvidia graphics chips.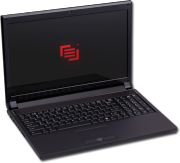 The Ex-L 15, Alt-15, and Ex-L 17/17 3D models can be outfitted with either second-generation Intel Sandy Bridge processors or third-generation Ivy Bridge processors. Configuration options include Nvidia GeForce GTX 670M and 675M cards (these are based on older Fermi, rather than Kepler, designs but are optimized for peak performance out of the Fermi architecture).
Prices start at a pretty affordable $979 for the lower-end 15-inch Alt-15 to $1599 and above for the larger 17-inch Ex-L 17.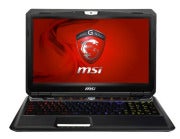 MSI GT60 and GT70: The 15-inch GT60 and the 17.3-inch GT70 gaming laptops from MSI offer Intel Core i7-3610QM processors and Nvidia GeForce GTX670M graphics cards.
A standout feature of the MSI gaming laptops is the colorful, Steelseries-designed keyboard with different backlighting modes and gamer-suited configurations. You can outfit these gaming laptops to your heart's content with up to 32GB of RAM and solid-state-drive RAID configurations–starting at $1499 for the GT60 and $1549.99 for the GT70 at MSI.
Origin EON11-S, EON15-S, and EON17-S: Custom PC builder Origin offers not just your standard 15.6-inch and 17.3-inch gaming laptops (the EON15-S and EON17-S, respectively), but also a very unusual 11.6-inch gaming laptop, the EON11-S.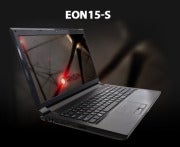 All three EON laptops offer third-generation Intel processors and Nvidia 650M or 675M graphics cards. Since Dell has discontinued its 11-inch Alienware M11x, the small EON11-S picks up the ultraportable gaming laptop banner, starting at $999. The EON15-S starts at $1561, and the EON17-S starts at the high-end price of $2541. All are sold directly from Origin.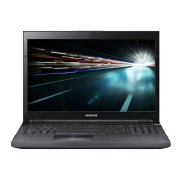 Samsung Series 7 Gamer: Also known (awkwardly) as the Samsung Series NP700G7C, this slim 17.3-inch Ivy Bridge gaming laptop from Samsung is already available for preorder–that was true in February, nearly three months before Intel officially launched Ivy Bridge.
Besides the Intel Core i7-3610QM processor, the Samsung Series 7 Gamer offers an Nvidia GeForce GTX 675M graphics card, 16GB of memory, and a very generous 1.5TB (7200 rpm) hard drive. It'll cost you, but you can have the laptop shipped to you right away for $1899.99 from Amazon and other retailers.
What's Coming
If you have a favorite gaming laptop not on this list, don't worry. In all likelihood there's a newer model or an update coming out any day now with the new Ivy Bridge processor options and updated graphics cards. But if you're itching to buy right now, these are the latest and greatest gaming laptops you can get.
Follow Melanie Pinola (@melaniepinola) and Today@PCWorld on Twitter.