Microsoft will retire the Windows Live brand as it gets ready to release what it describes as a more connected set of online consumer services with the launch of its Windows 8 operating system.
Its vision for a set of tightly woven services and desktop applications that Microsoft outlined when it unveiled Windows Live in 2005 hasn't been fully realized, the company said on Wednesday.
Right now, services like its Hotmail webmail service, SkyDrive storage service and Messenger IM service aren't as closely meshed as they should be with Windows Live desktop software like Photo Gallery and Movie Maker, nor with the Windows Live ID account service, Microsoft said in a blog post.
The Desktop Is in the Way?
The problem lies with Windows desktop operating systems, which so far haven't been designed to fully interact with cloud services. Microsoft expects that situation to change with Windows 8, which is being designed to work not just with desktop and laptop PCs but also tablets and other devices. For example, Windows 8 features a new user interface called Metro, which uses a tile design and is optimized for touch interfaces.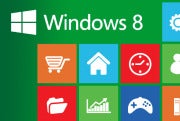 "Windows 8 provides us with an opportunity to reimagine our approach to services and software and to design them to be a seamless part of the Windows experience, accessible in Windows desktop apps, Windows Metro style apps, standard web browsers, and on mobile devices. Today the expectation is that a modern device comes with services as well as apps for communication and sharing. There is no 'separate brand' to think about or a separate service to install–it is all included when you turn on your PC for the first time," reads the blog post, authored by Chris Jones, a vice president in the Windows Live group.
Some of the changes in the pipeline for the coming months include a rebranding of Windows Live ID as Microsoft Account, along with back-end changes intended to make the account service the main door into a broad set of online services that can be accessed via Web browsers but also synchronized and replicated through Windows Phone devices and Windows 8 PCs and tablets.
In Windows 8 machines, pre-installed applications that will have both local and cloud components include Microsoft Account, SkyDrive, Mail, Calendar, People (contacts), Messaging and Photos/Videos.
Along the way, Microsoft will shed their existing names, including Windows Live ID, Windows Live Mail, Windows Calendar, Windows Contacts, MSN Messenger, Windows Live Photo Gallery and Movie Maker.
It will also be possible to link the Microsoft Account with third-party online services, like LinkedIn, Facebook, and Twitter, in a way that a single list of contacts is maintained not only across Microsoft products but is also augmented by contacts from these other sites.
Microsoft plans to provide more information about this initiative in the coming weeks, including more details about how Skype will fit in with this plan.
Juan Carlos Perez covers enterprise communication/collaboration suites, operating systems, browsers and general technology breaking news for The IDG News Service. Follow Juan on Twitter at @JuanCPerezIDG.