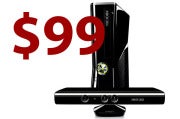 Microsoft could soon offer a subsidized Xbox 360 for $99 along with a two-year contract for Xbox Live Gold in an attempt to popularize the Xbox as the main digital hub in living rooms across the U.S., according to an online report. As early as next week, Microsoft may start offering a 4GB Xbox 360 with Kinect sensor plus a two-year commitment to pay $15 per month for Xbox Live Gold, giving you access to the console's online services.
The new deal is expected to be offered at Microsoft's retail stores, and the Xbox Live Gold subscription may include additional streaming content currently unavailable to Xbox Live Gold members, according to The Verge. It's unclear whether Microsoft would also offer the supposed subscription deal online or through other retailers such as Best Buy or Amazon.
If the report is accurate, this could be an interesting move for Microsoft since the company has spent so much effort recently on expanding the Xbox's entertainment options. In addition to playing traditional console video games on the Xbox, you can also access a long list of online content services. Xbox Live Gold members can currently stream content from Netflix, ESPN, Epix movie streaming, Hulu Plus, Sony's Crackle, Syfy, TMZ, HBO Go, MLB.TV, and Vudu. Comcast and Verizon cable and Internet subscribers can also use Xbox Live to access their respective online streaming services including Xfinity On Demand and FIOS TV.
Microsoft's plan, according to Jason Cross at TechHive, is similar to wireless cellphone providers that sell subsidized devices to attract customers. Microsoft would take this to another level, according to Cross, because the company would get money from its Xbox Live Gold subscription fee and royalties from all the games its new customers are buying.
Online entertainment consumption is on the rise in the United States, so it's no surprise tech companies have reinvigorated their age-old quest to merge online entertainment with your home television. In March, 181 million U.S. Internet users watching an average of 21.7 hours of online video, according to metrics firm comScore. The previous year, comScore reported 174 million American Internet users were watching an average of 14.8 hours.
There's practically no end to the number of devices that can deliver online entertainment to the living room including the PlayStation 3, Apple TV, Roku set-top box, and a host of Internet-connected televisions featuring services such as Google TV and Yahoo Connected TV widgets. There are also high expectations for a rumored high-definition television set from Apple, and other companies such as Canonical and Lenovo may soon offer living room entertainment products as well.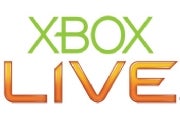 If Microsoft does offer a subsidized Xbox, it would end up costing you a little bit more to get the cheaper console. Best Buy currently sells the 4GB Xbox with Kinect sensor for $300, plus you can buy a two-year subscription to Xbox Live Gold for $60 per year for a total of $420 over 24 months. The purported subsidized Xbox 360, as reported, would set you back about an extra $39 at $459 for the two years. And don't forget subscriptions to services such as Netflix, MLB.TV, and Hulu Plus will also set you back a few bucks per month, raising the cost of an Xbox entertainment center even higher.
Costs aside, it's clear more and more people are turning to the Internet for on-demand entertainment consumption, and tech companies are looking to fill that void with consoles, set-top boxes, and Internet-capable televisions.
Microsoft said last June that it would support the Xbox 360 until 2016.
Next-generation PlayStation and Xbox gaming consoles are also expected before the end of 2013.
Connect with Ian Paul (@ianpaul) on Twitter and Google+, and with Today@PCWorld on Twitter for the latest tech news and analysis.