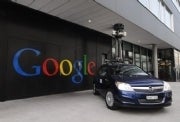 The fallout from the Wi-Fi snooping that occurred in Google's Street View program continues, with Congress now threatening to get into the act.
Representative Ed Markey of Massachusetts is citing reports that cast doubt on Google's claims that its collection from the networks of "payload data" — which included e-mails, passwords and search histories — was "a mistake" in his calls for a congressional investigation.
"Google's motto has always been 'Do No Evil' — it should also be 'Do No Eavesdropping,' " he declared in a statement.
"Google needs to fully explain to Congress and the public what it knew about the collection of data through its Street View program, why it impeded the FCC investigation, and what it is doing to ensure appropriate privacy safeguards are in place to protect consumer's personal information," he continued.
Google has attributed its mistake to a single engineer.
"In 2006 an engineer working on an experimental Wi-Fi project wrote a piece of code that sampled all categories of publicly broadcast Wi-Fi data," Google's senior vice president for engineering & research, Alan Eustace, explained in a blog.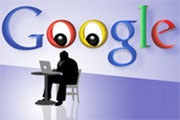 "A year later, when our mobile team started a project to collect basic Wi-Fi network data like SSID information and MAC addresses using Google's Street View cars, they included that code in their software — although the project leaders did not want, and had no intention of using, payload data," he wrote.
However, recent revelations contradict Google's official version of the story. The Los Angeles Times, which obtained an uncensored version of a Federal Communications Commission report on the affair, revealed that the engineer who wrote the "wardriving" code for Street View had told other members of the team about it.
Wardriving is a practice where network snoopers drive around with their laptops capturing data from unsecured Wi-Fi networks.
According to the Times, the engineer told two other team members — including a senior manager — about the software he created to collect payload data and gave the entire Street View team a report on his work in 2006.
When called to testify before the FCC, the engineer exercised his Fifth Amendment rights against self-incrimination, the newspaper reported. Google refused to identify the engineer by name, but the New York Times identified him as Marius Milner, currently a software engineer for YouTube who is known for his work on wardriving.
The FCC began its investigation of the Street View affair shortly after it became public. It released its report on the matter last month. While finding that Google did not break any laws, the FCC fined the company $25,000 for impeding the agency's investigation.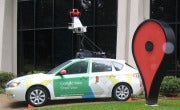 The FCC's disposition of the case left privacy advocates cold. They argue that Google violated the federal wiretapping act by its actions. The FCC found that the act was not violated because Google did not gather any data from encrypted networks.
Meanwhile, the recent revelations about Street View in the United States has privacy regulators in Europe considering reopening their investigation of Google's data collection activities there.
Follow freelance technology writer John P. Mello Jr. and Today@PCWorld on Twitter.