Yahoo said late Thursday that its board will review a discrepancy in the resume of its CEO, Scott Thompson, and "make an appropriate disclosure" to its shareholders.
Thompson's resume and the company's regulatory filings overstated his technology background to include a degree in computer science. The company said it was the result of "an inadvertent error."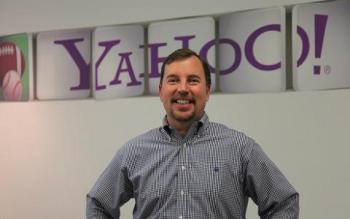 Activist shareholder Daniel Loeb, who leads Third Point investment fund, wrote Thursday to the Securities and Exchange Commission, charging that Thompson's resume had been embellished.
Loeb is campaigning to have Yahoo appoint candidates he has proposed, including himself, to its board of directors, a move opposed by Thompson, who has his own candidates.
Thompson received a bachelor of science degree in business administration with a major in accounting from Stonehill College, and there was an inadvertent error that stated that he also holds a degree in computer science, Yahoo said earlier on Thursday.
"This in no way alters that fact that Mr. Thompson is a highly qualified executive with a successful track record leading large consumer technology companies," the company added.
It followed up with a statement later in the evening that Yahoo's board will be "reviewing this matter, and upon completion of its review, will make an appropriate disclosure to shareholders." The company did not provide a time-frame for the review.
[Cameron Scott in San Francisco contributed to this report]
John Ribeiro covers outsourcing and general technology breaking news from India for The IDG News Service. Follow John on Twitter at @Johnribeiro. John's e-mail address is john_ribeiro@idg.com