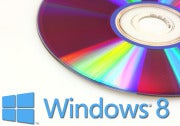 Physical discs took another step toward extinction late Thursday after Microsoft announced that DVD playback will not be available by default on Windows 8. The new move adds another wrinkle to Microsoft's previous disclosure that Windows Media Center, the company's PC-based entertainment hub software, would not be included in default configurations of Windows 8. Windows Media Player will continue to be offered in all versions of Windows 8, but without DVD playback capability.
Users looking to play discs on a Windows 8 machine will either have to pay Microsoft by upgrading their copy of Windows 8 to include Windows Media Center, find a third-party alternative, or rely on device manufacturers to bundle disc playback software with new devices.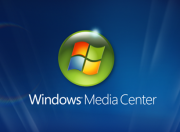 Microsoft did not say how much Windows 8's DVD playback upgrade would cost other than to say it would be "in line with marginal costs." In other words, the pricing shouldn't be that expensive, but we won't know for sure until Windows 8 ships later in 2012.
Upgrading Your PC to Play DVDs
To get Media Center in Windows 8 you will purchase the software using the new upgrade path called "Add Features to Windows 8" control panel, previously known as "Windows Anytime Upgrade." Basic Windows 8 users can purchase a feature called the "Windows 8 Pro Pack" that will convert your copy of Windows into Windows 8 Pro with Media Center. Windows 8 Pro users will also have to pony up for DVD playback by purchasing the "Windows 8 Media Center Pack." For a complete feature breakdown see PCWorld's Windows 8 version comparison.
As a result of dumping Media Center by default, out of the box versions of Windows 8 will also lose TV tuner support and DVD Video Object (VOB) file playback. But, again, you can purchase an upgrade to get these capabilities back.
Not a Deal Breaker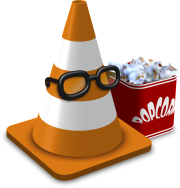 Microsoft's decision shouldn't affect you if you're buying a new PC with an optical drive, as the device manufacturer should include playback software as part of your purchase. If you're upgrading a machine from Windows 7 to Windows 8 it's not clear if you would lose your disc playback capabilities or if Microsoft's upgrade process would preserve this software.
Nevertheless, if you need to play a DVD on your Windows 8 machine you can always install free third-party options such as the open source video VLC media player. The move doesn't really affect Blu-ray fans since you already had to pay to watch Blu-ray discs on your PC anyway, unless your computer came bundled with Blu-ray playback software.
Microsoft said part of the reason for dumping DVD playback by default were due to concerns from manufacturing partners over the costs associated with media decoder licensing. But it's unclear whether those codec savings will be passed on to consumers or would even make a noticeable dent in the price of a single device in the first place.
Moving Online
Microsoft's DVD dump also shows the significant change in the way most users are consuming video in 2012. The company said its own research shows the vast majority of Windows users are turning to online sources such as Hulu, YouTube, and Netflix to watch video, as opposed to popping a disc into their PCs. Microsoft also pointed to a recent study by market research firm IHS that predicts online video consumption in the U.S. will grow by 135 percent in 2012 compared to 2011. Online video consumption will hit 3.4 billion views in the U.S., while physical media viewing sessions will lag behind at 2.4 billion in 2012, according to IHS.
There are other indications that online video is becoming more popular. A recent report by metrics firm comScore found that U.S. Internet users in March watched an average of 21.7 hours of online video, an increase of nearly 7 hours compared to online video consumption the year previous.
Connect with Ian Paul (@ianpaul) on Twitter and Google+, and with Today@PCWorld on Twitter for the latest tech news and analysis.