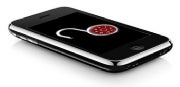 Apple won't help if you jailbreak an iPhone and something goes wrong with the hardware, but third-party warranty provider SquareTrade will.
The company's iPhone warranty now covers jailbroken iPhones, GigaOM reports. The warranty also covers drops and spills protection and costs $60 for one year or $100 for two years. A $50 deductible applies for all claims.
"Our general philosophy is that if a device hasn't been played around with on the inside we don't have a problem with that," SquareTrade's vice president of strategy, Vince Tseng, told GigaOM.
The company still won't repair iPhones with modified hardware. Also, if the user's problem results from jailbreaking–for example, you bricked your phone because you messed up the hacking process–SquareTrade won't help.
Apple opposes jailbreaking–the process of modifying the phone so it can run software from outside the App Store–and has argued that the practice should be illegal under the Digital Millennium Copyright Act. The U.S. Copyright Office disagreed, and in 2010 granted a DMCA exemption for jailbreaking. Apple still warns that jailbreaking, while not illegal, voids users' warranties.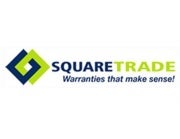 Over the last few years, Apple has added many features to the iPhone that once required jailbreaking, such as multitasking for third-party apps, customizable wallpapers, and video recording. Still, there are other reasons to jailbreak even now, such as alternative keyboards, quick settings in the Notification Center and apps that Apple doesn't allow, including classic console emulators.
A voided warranty isn't the only deterrent for jailbreaking. Users of jailbroken phones can't get the latest iOS updates from Apple until hackers make new software available, and of course, the jailbreaking process can be scary if you're not tech-savvy. But at least SquareTrade provides a way for jailbroken iPhone users to get help with hardware problems.
Follow Jared on Twitter, Facebook or Google+ for even more tech news and commentary.