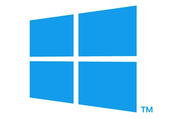 The first wave of laptops with Intel's latest third-generation Core processors started shipping this week with Windows 7, but PC makers are quiet about what it would take to upgrade the PCs to run Microsoft's upcoming Windows 8.
The Windows 8 OS is due to come out later this year, though Microsoft has not provided a specific release date. Analysts have said that Windows 8 may come out around October, and a consumer preview version of the OS is already available for download.
Dell is currently unable to disclose what Windows 8 upgrades would entail on any of the company's hardware, according to a spokeswoman. The company is not allowed to disclose any information due to a non-disclosure agreement with Microsoft. Samsung, which also released a new laptop this week, did not respond to requests for comment. Acer, which released a desktop last week, said it could not comment on the topic at this time.
Microsoft is declining comment on Windows 8 upgrade paths for now, but the company will "have more to share at a later time," a company spokesman said in an email. Microsoft plans to release multiple versions of the new OS, including Windows 8 and Windows 8 Pro for x86 PCs and tablets, and Windows RT for ARM-based devices.
Microsoft did not support direct upgrades to Windows 7 from Windows XP, which attracted criticism as it required users to backup data and reload programs. Upgrades to Windows 7 were also constrained on Windows Vista, limited to only specific versions of the OS.
PC makers usually launch new laptops when new chips are released by Intel or Advanced Micro Devices. The new laptops that shipped this week included Dell's Alienware gaming laptops, which start at $1,099, and Samsung's Series 7 Gamer laptop, which starts at $1,899. The new laptops have Intel's high-end Core i5 and Core i7 processors, which are based on the newest Ivy Bridge microarchitecture.
The new chips deliver around 15 to 20 percent CPU performance improvement and up to two times better 3D graphics than the second-generation Core processors based on the Sandy Bridge microarchitecture.
What's New in Hardware?
Hundreds of lower-priced mainstream laptops with Intel's Ivy Bridge processors are expected to start shipping in June. Intel's rival Advanced Micro Devices said that new laptops priced starting at around $500 with its latest chips code-named Trinity will start shipping this quarter. The laptops will ship with Windows 7 until Windows 8 is released.
Microsoft may come forward with details on some program which would allow customers to buy Windows 7 with upgrades to Windows 8 perhaps by June or July, when laptops start shipping for the back-to-school buyers, said Nathan Brookwood, principal analyst at Insight 64.
"[Microsoft] is fairly sensitive to the issue of stalling the market," Brookwood said. "I suspect the issues of getting access to an upgrade of Windows 8 at the cost of, say, a CD will go away pretty soon."
The question of upgrading a PC to Windows 8 is complicated and will be different for those who want touch capability and for those who don't, Brookwood said.
Windows 8 has a touch interface, and the mainstream laptops released for the next couple of months may not have touchscreens. Buyers may wait for Windows 8 tablets or new ultrabooks with touchscreens, which could appear around the time of the Windows 8 release.
Initial touch-enabled laptops and tablets could be priced at a premium, Brookwood said. Budget buyers may have to wait even longer for prices to drop to get Windows 8.
Windows 8 will also work on devices with ARM processors, which usually go into tablets and smartphones. Users could buy ARM-based laptops or tablets, and Windows RT will come with Microsoft's Office 15 software, which could attract some buyers. Software running on Windows 8 on x86 and Windows RT for ARM may be incompatible as the operating systems are designed to run on different instruction sets.
"If you are going back to school and you don't have a huge commitment of running legacy applications, then Windows RT may be interesting," Brookwood said.
Agam Shah covers PCs, tablets, servers, chips and semiconductors for IDG News Service. Follow Agam on Twitter at @agamsh. Agam's e-mail address is agam_shah@idg.com