To paraphrase Mark Twain: "Lies, damned lies, and tablet statistics."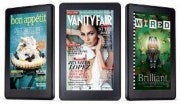 Thursday's media reports of Kindle Fire sales collapsing after a stellar launch are misleading, a leading analyst says, and an indication that many tech bloggers and journalists don't understand the difference between "shipments" and "sales" of a product.
In a Friday blog titled "Shipments Are Not Sales," Stephen Baker of The NPD Group pulls no punches in chastising tech bloggers for misinterpreting new data from research firm IDC, which shows a dramatic drop in shipments of Android tablets in the first quarter of 2012.
If you skim yesterday's IDC press release quickly, it's easy to surmise that Amazon's Kindle Fire had a particularly terrible quarter. Here's a quote:
"Amazon, which stormed into the market in 4Q11 to grab second place with 16.8% of the market on shipment of 4.8 million units, saw its share decline significantly in the first quarter to just over 4%, falling to third place as a result."
Many bloggers saw the drop in Kindle Fire shipments as an indication that Amazon is losing ground in the tablet race–and that consumers may already have soured on the company's new 7-inch slate.
Here's How to Interpret the Data
But that interpretation is inaccurate, says Baker, who is the NPD Group's vice president of Industry Analysis. He writes:
"This current firestorm around the Kindle Fire numbers is a perfect example of how mistaking shipments for sales leads the market to incorrect and faulty conclusions about trends and opportunities."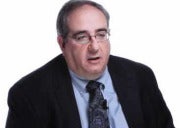 As Baker points out, IDC's data shows that Amazon shipped 750,000 Kindle Fires in the first quarter of 2012, down considerably from the 4.8 million Fires shipped in the fourth quarter of 2011, the tablet's debut quarter.
Of course, sales always rise dramatically in the fourth quarter of the year–also known as the holiday shopping season–and Amazon understandably shipped millions of Kindle Fires to its warehouses and retail partners to meet demand. All of those 4.8 million Fires shipped didn't sell, naturally, which meant plenty of inventory was left over for early 2012. This resulted in lower (OK, significantly lower) Kindle Fire shipments in that quarter.
So how did the Kindle Fire do in the first quarter of 2012? Pretty darn well, thank you very much. According to NPD's Consumer Tracking Service, the Kindle actually sold (there is that word again, this time properly used) 1.8 million units in the first quarter. That is, "an actual consumer bought it and took it home (or had it delivered) and paid their own real money," Baker writes.
Baker goes into greater detail, so check out his post if you're interested in a shipments-versus-sales primer.
Contact Jeff Bertolucci at Today@PCWorld, Twitter (@jbertolucci) or jbertolucci.blogspot.com.