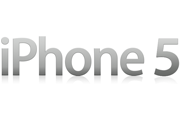 Whether the next version of the Apple's best-selling smartphone will be called the iPhone 5 or not, the company apparently covets the domain based on that name.
In a complaint filed with the World Intellectual Property Organization (WIPO), Apple is challenging the ownership of the iphone5.com domain name, which is currently used to host a forum for Apple enthusiasts to speculate about the next iPhone.
According to the directory for domain name ownership, Whois, the owner of the iphone5 domain wishes to keep her or his identity private, but the owner's mailing address is a post office box in Fortitude Valley, Queensland, Australia.
Other iphone5 domains listed with Whois include iphone5.net, .org, .biz, .info and .us. Those domains are either not very active or dead ends. None have been challenged by Apple yet, but that's not unusual. In the past, Apple has mostly reserved its challenges to dot-com domains.
Although Apple has paid for some domain names in the past, it recently has resorted to the Uniform Domain-Name Dispute-Resolution Policy (UDRP) to latch onto domain names that violate its trademarks. Those names include iphone.com, ipods.com. wwwitunes.com, appleosxlion.com, and applefans.com.
While Apple's move on the iphone5 domain isn't surprising, its timing is out of the ordinary, according to Eric Slivka, writing for MacRumors. He notes that Apple didn't gain control of the iphone4.com domain until a year after the product was launched. It acted faster to grab the iphone4s domain — weeks, rather than months after the product launch — but some urgency was involved, as the domain was being used as bait to send visitors to a porn site.
"Given that Apple typically doesn't pursue domain names for its products until after they launch, lest their names be revealed ahead of time by the negotiation process, it seems odd that Apple is already seeking to gain control of iPhone5.com," Slivka muses.
Needless to say, the publicity that Apple's action has generated has started attracting new members to the iPhone site. Those newbies have mixed feelings about the site snatch effort by Apple.
"I'm sure if you were Apple, you would want the same thing," argues "ThunderCracker."[Y]ou've had your time on the domain, now it's time to give it up."
"You need to sue Apple," chimes in "Ranis."
"I think that it makes sense that Apple would want to own this domain…," "Benjamin Archdeacon" adds. "Because the 'iPhone 5' keyword currently gets over 20 milion searches a month on Google alone, Apple will want to filter that traffic onto its new iPhone category page, whether it's called 'New iPhone' or 'iPhone 5.'"
While the next version of the iPhone is being referred to as the "iPhone 5," so was the latest version of the phone, which Apple chose to instead call the "iPhone 4S." That confusion around the numbering scheme for the iPhone appeared to have influenced Apple's thinking, in general, about numbering products, because when it released the latest version of its tablet, it called it the new iPad and not the iPad 3.
It's been predicted that the iPhone 5, or whatever it will be called, will be announced sometime in August and will be a "monster upgrade."
Follow freelance technology writer John P. Mello Jr. and Today@PCWorld on Twitter.