You're already used to touch-enabled PCs, tablets, and smartphones, but eventually almost everything in your house could have a touch sensor, including doorknobs, cereal bowls, sofas, water, and even your own body. That's a reality scientists at Disney Research in Pittsburgh, Pennsylvania — part of the Walt Disney Company's commercial research arm — are working toward with a new touch and gesture recognition platform called Touché.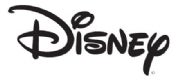 The new technology relies on "swept frequency capacitive sensing" capable of processing far more information than current touch sensors that monitor a single frequency to detect single and multiple finger movements. Touché can monitor multiple frequencies, allowing it to understand hand grasps, complex finger gestures, and body position such as when a user is covering her ears or uses his elbows to lean on a table.
Touché can be used in almost any object imaginable because it requires just a single electrical conductor embedded into the object and then a wired or wireless connection to a sensor controller. Disney imagines you could have a Touché-enabled living room where you sit down on your sofa and the TV automatically turns on. As you get more comfortable and lean back to enjoy the show, your living room lights would dim. And if you become so comfortable that you fall asleep, the sensors in your sofa would recognize this and shut down the TV for better rest. You could also put touch sensitivity into a doorknob that would lock based on how firmly you grasped the door handle, or even unlock with a "gesture password," a feature in use today in Android smartphones and upcoming Windows 8 PCs.
Touché's wireless component can turn your own body into a touch sensor by attaching electrodes to your wrists and relaying your hand gestures to a sensor controller via Bluetooth. Disney predicts eventual interface-free MP3 players and smartphones that can be manipulated by a series of gestures such as tapping two fingers in the palm of your hand for volume control. "It is not inconceivable that one day mobile devices could have no screens or buttons and rely exclusively on the body as the input surface," according to a Disney video demonstrating the technology.
Another novel capability of Touché is turning water into a touch surface. Disney's demonstration video shows a home aquarium with an electrode placed at the bottom of the tank. In the video, Touché's sensor can tell whether a user is touching the water with a finger or hand, and can even distinguish between touches on the water's surface and a submerged hand or finger.
Disney researchers are presenting their new technology on Monday at the Conference on Human Factors in Computing Systems in Austin, an event produced by the Association for Computing Machinery's Special Interest Group on Computer-Human Interaction (ACM SIGCHI).
Connect with Ian Paul (@ianpaul) on Twitter and Google+, and with Today@PCWorld on Twitter for the latest tech news and analysis.