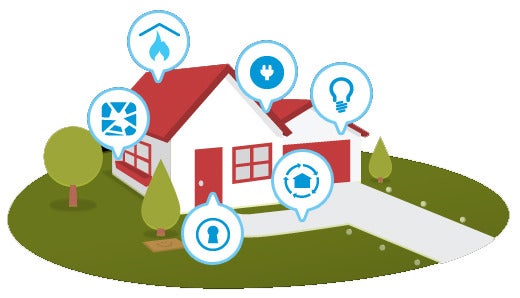 AT&T is making an ambitious jump into home security and automation with AT&T Digital Life, a service that will run on its wireless infrastructure. The company announced the venture here at the CTIA trade show at an offsite event in the New Orleans' Garden District. Trials of the new offering begin this summer in Atlanta and Dallas.
Home automation is a departure from AT&T's core products and services, but the Digital Life service, says Ainsley M. Sadio, assistant vice president for AT&T Digital Life, is a complement to the company's existing service offerings.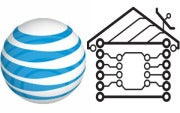 "Customers are ready," Sadio says. Driving that readiness, Sadio believes, is AT&T's growing wireless infrastructure coupled with the proliferation of smartphones and tablets that give easy access to home automation controls.
AT&T says it has invested heavily in its infrastructure to support Digital Life. The company built two all-digital monitoring centers and two Class A data centers to support the service. When the time comes to move beyond these first two cities–something that AT&T hasn't discussed yet officially — the guts for the system will be already in place, it says.
AT&T will sell branded products that work with its automation system and will also employ professional installers. This full-scale approach removes some of the mystery of the shopping and installation experience for home automation and it provides a way to leverage the devices you may already own in new and useful ways in the home, AT&T says.
All About Interface–Again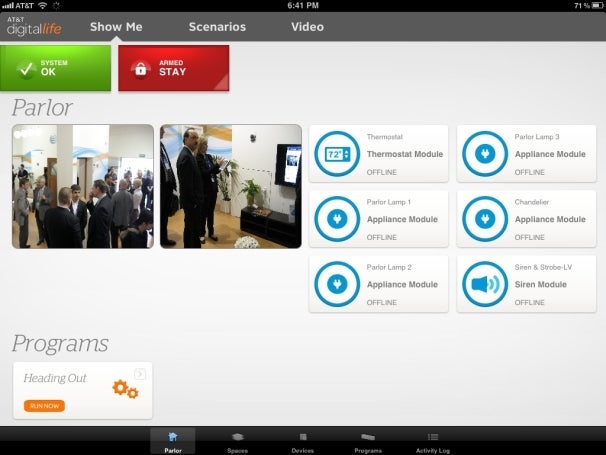 Sadio calls the Digital Life interface "industry changing," and from what was demoed here, it looks like AT&T certainly has focused on the user experience. "It's fun, intuitive, and customizable," Sadio said. "You can label things however you want, and build what you want to control, such as kitchen overhead light, hall way, thermostat, bathroom, light table."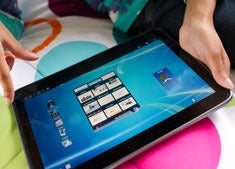 We saw demos of the Digital Life app on an iPad, controlling alarm, blinds, a thermostat, lighting, music, and fireplace, among others. Once installed, the devices show up on the right hand side of the iPad app's interface. You then drag and drop devices into your custom view so you may control them. You can even easily construct rules, instructing a device to perform a specific action. For example, you can order it to open the door at a specific time, or take a video of a door opening, and email the video to you. The interface was fully developed by AT&T; the hardware will be branded and installed by AT&T, with a lifetime warranty on parts and labor.
AT&T wasn't ready to talk details on pricing, though in conversation all directions point to a more affordable, mainstream experience than custom home automation installers can muster today.