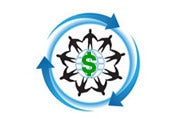 Almost US$1.5 billion was raised in 2011 by crowdfunding platforms around the world, according to an industry report released Tuesday by Massolution, the research group of industry body Crowdsourcing.
There were almost 350 crowdfunding platforms, or online fundraising platforms that generally accept small donations, at the end of 2011, the report found, up by more than 50 percent from the beginning of the year. The platforms hosted roughly a million campaigns, it said.
Some platforms like Fundly allow nonprofits to use the Web to connect with charitable donors. Others, like Kiva, seek to provide small loans to individuals in need. The study also tallied crowdfunding efforts that provide equity or non-monetary rewards in exchange for contributions, but those accounted for just a small share of the economic activity.
Carl Esposti, director of Massolution, said it conducted the study after seeing "wild guesses" about the size of the industry that weren't based on hard data. As an industry association, Esposti said, Crowdsourcing regularly talks to the platforms, who said no one had asked how much money they had helped raise.
"This data just wasn't available before. It was impossible to get this data at an aggregated level," he said.
Crowdfunding can bring dramatic results. The indie musician Amanda Palmer is currently running a campaign on Kickstarter to fund her first major album since breaking with a major record label in 2010. The campaign has raised close to $600,000 in six days.
The average donation campaigns brings in significantly less: $660. Campaigns that offer equity in a project, which are popular in Europe, bring in nearly $85,000 per campaign, the report said. Esposti predicted that these campaigns will take off in the U.S. when regulatory requirements become clearer.
The number of crowdfunding platforms will surpass 500 in 2012, and the platforms will raise $2.8 billion by the end of the year, the study predicts.
The report's researchers interviewed 135 platforms which accounted for just under 40 percent of the market. They gathered data for additional platforms accounting for 56 percent of the crowdfunding market, and the remainder was statistically extrapolated.
Cameron Scott covers search, web services and privacy for The IDG News Service. Follow Cameron on Twitter at CScott_IDG.