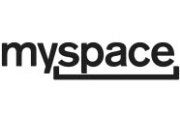 Myspace has agreed to bury the hatchet with the Federal Trade Commission over charges it misled millions about how their personal information was being used. The settlement is essentially a hand slap that bars Myspace from further privacy misrepresentations. It requires that the social networking site implement "a comprehensive privacy program" as well as submit to routine privacy assessments for the next 20 years.
The settlement ends an FTC investigation arising from a complaint that Myspace shared personal information without first asking for permission from users. Myspace claimed it had adhered to its policy stating that it wouldn't disclose a user's personal information unless it first gave notice and received permission to do so.
But in the settlement, the FTC says Myspace in fact "provided advertisers with the Friend ID of users who were viewing particular pages on the site" and that "[advertisers] could use the Friend ID to locate a user's Myspace profile to obtain personal information publicly available on the profile and, in most instances, the user's full name." The FTC also alleges advertisers were able to glean information about a user's Web-browsing habits by using this personal information. Given that, says the FTC, Myspace's privacy policy was "deceptive" and thus violated federal law.
Furthermore, the FTC took issue with Myspace's assertion that it was in compliance with the U.S.-EU Safe Harbor Framework, a mechanism for legal transfer of data between the U.S. and European Union. The FTC says Myspace's claim that it gave notice to consumers of how their personal information would be used — as well as the choice to opt out — was false.
Rival social network Facebook settled with the FTC last November over similar charges that it had "deceived consumers" in promising to keep their information private while still sharing their data publicly. As part of the deal, Facebook also agreed to periodic privacy assessments by independent auditors over the next 20 years.
Like the Facebook-FTC settlement, Myspace's deal involves no fines, and the press statement notes that the commission's belief that the law was violated "is not a finding or ruling that the respondent has actually violated the law," though any violations of the settlement "may result in a civil penalty of up to $16,000."
Matt Peckham writes for Time and PCWorld. You can find him on Twitter, Facebook, or Google+, and follow Today@PCWorld on Twitter for the latest tech news and analysis.