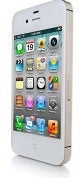 T-Mobile is promising to bring all its unlocked iPhone subscribers 3G and 4G LTE service as part of its ongoing network overhaul.
While T-Mobile USA doesn't sell the iPhone itself, last summer it claimed to have more than one million subscribers wielding unlocked iPhones on its network. But those subscribers have been limited to sluggish 2G speeds, a problem the company's CTO Neville Ray says it is working on; the company plans to shift some of its spectrum, allowing iPhones to run at full 3G speeds.
Part of the problem for T-Mobile's iPhone users involves the carrier's AWS frequency band, or Advanced Wireless Services, which operates at less common frequency ranges. A report last December suggested that the company was refarming parts of its spectrum to bolster its next-gen HSPA+ network, running in the much more common 1900MHz spectrum, which allows unlocked iPhones to connect at 3G speeds.
T-Mobile's announcement makes that official. The wireless provider says it will launch 4G HSPA+ service in the 1900MHz band by the fourth quarter of 2012, bringing a claimed 33 percent speed increase in HSPA+ data speeds and improving coverage inside buildings. It'll also allow T-Mobile customers to use a wider array of mobile devices, says the company, including the iPhone.
Furthermore, the company says it has selected Ericsson and Nokia Siemens to support its LTE network transformation, which it hopes to launch in 2013. The agreement includes installing "state of the art" LTE Advanced equipment at 37,000 sites on T-Mobile's 4G network. LTE Advanced is newer than the LTE technology currently used by AT&T and Verizon.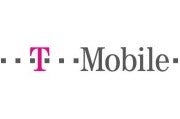 T-Mobile has been re-strategizing after its failed pickup by AT&T last December. If that deal had gone through, AT&T would have become the largest carrier in the U.S. T-Mobile hopes to bounce back with Ericsson and Nokia's help, using spectrum it secured from AT&T in the failed merger deal. T-Mobile says it hopes to launch LTE in its AWS spectrum in 75 percent of its top 25 markets. T-Mobile will also be the first carrier in the country to deploy Ericsson's Antenna Integrated Radio tech, designed to reduce power consumption and reduce deployment times, says Ericsson.
What about Apple's next iPhone? T-Mobile's network upgrade would ready the company to support it, but Apple would need to include AWS band support in the phone itself, something T-Mobile's Ray suggested might be coming soon back in January.
Matt Peckham writes for Time and PCWorld. You can find him on Twitter, Facebook, or Google+, and follow Today@PCWorld on Twitter for the latest tech news and analysis.