During Microsoft's recent Smoked by Windows Phone challenge, Microsoft-based devices were almost always faster at completing everyday tasks compared to Android and iPhone handsets. But even the fastest Windows Phone can't run away from the fact that nobody's buying Microsoft-powered handsets.
Despite critical acclaim, cheap phones, and a novel take on the Pepsi Challenge, few people in the U.S. want a Windows Phones and its market share may be slipping faster than its predecessor, Windows Mobile.
Smoked, by the Numbers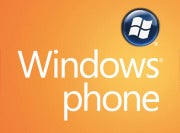 Microsoft recently wrapped up the Smoked by Windows Phone promotion claiming Windows Phone devices beat out more than 50,000 challengers in 36 countries. During the challenge, your smartphone would participate in a head-to-head race against a Windows Phone to complete a basic task such as uploading a photo to Facebook, searching for movie times, or checking weather forecasts. If you won, you'd typically get $100, although Microsoft did offer a new laptop and $1,000 at one point. Microsoft only had to pay out 2 percent of the time, claiming a win rate of 98 percent. The software maker will now use its crushing victories to cover the Internet with video ads showing how awesome a Windows Phone can be.
The Fix is in
Smoked by Windows Phone was also accused of being an unfair challenge and Microsoft even tried to wrangle one crushing defeat against a Samsung Galaxy Nexus into a win, citing a technicality. Tech writer Sahas Katta took his Samsung Galaxy Nexus into a Santa Clara, Calif., Microsoft Store and was challenged to look up the weather in two different cities. Katta had two weather widgets on his Android home screen and had set up his phone to bypass the lock screen so all he had to do was turn on the phone and he'd win. That's exactly what happened, but Microsoft employees quickly tried to wrangle out of giving Katta the prize with several excuses such as he had to show the weather in two different states. After the rest of the tech media picked up the story, Microsoft apologized and offered Katta the prize.
Soon after Katta's experience, The Verge tried the challenge and claimed Microsoft stacked the deck in its favor by picking tasks that favored Windows Phone features such as social networking and search baked in to the OS.
No Escape
Despite Microsoft's best efforts, its new smartphone platform is not popular with consumers. In fact, Windows Phone appears to be less popular in the U.S. than Microsoft's aging Windows Mobile platform, according to Nielsen. The metrics firm issued a report Monday claiming that during the first three months of 2012, Windows Phone had a market share of just 1.7 percent, far behind fourth place Windows Mobile at 4.1 percent. The top smartphone operating systems in the U.S. are Android (48.5 percent), iOS (32 percent), and BlackBerry (11.6 percent).
Less than a week earlier, NPD Group said Windows Phone 7 had just 2 percent market share in the U.S. during the same period as Nielsen's report. But more recent numbers from metrics firm comScore recently claimed Microsoft has about 4 percent of the U.S. smartphone market; however, comScore did not differentiate between Windows Mobile and Windows Phone devices.
Meanwhile, Microsoft's biggest Windows Phone partner, Nokia, recently reported its smartphone sales declined more than 50 percent during the first quarter of 2012 compared to the year previous. And LG has said it does not plan to make new Windows Phones because no one is buying them, according to the Korea Herald. "The total unit of Windows Phone sold in the global market is not a meaningful figure," the company reportedly said.
Microsoft doesn't appear to be giving up on its new smartphone platform just yet. The next version of Windows Phone is expected to offer deep integration with Windows 8, Microsoft's upcoming touch-first OS for PCs and tablets, which could help popularize Windows Phone. Cheaply priced devices such as the $50 Samsung Focus 2 could also help the struggling smartphone OS battle back into relevance.
For the moment, however, no matter how you slice it, nobody is buying Windows Phone in the United States even with devices such as the Nokia Lumia 900 (one of PCWorld's top-rated smartphones) grabbing headlines.
Connect with Ian Paul (@ianpaul) on Twitter and Google+, and with Today@PCWorld on Twitter for the latest tech news and analysis.