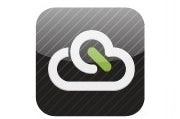 CloudOn, my favorite of three web services I recently reviewed that let you run cloud-hosted versions of Microsoft Word, Excel, and Powerpoint on an iPad, now supports Android tablets as well.
CloudOn also announced integration with Google Drive, meaning you can save documents to accounts on Google's new cloud storage service (the service already supports Dropbox and Box accounts).
CloudOn, along with competitors such as OnLive Desktop and Nivio, let you create and edit Word, Excel and PowerPoint documents on an iPad by running the actual apps on remote servers and streaming only the user interface (subtly tweaked to address the needs of touchscreen users) to the device. Because you're working in the actual application, these services don't suffer from formatting and other compatibility issues that often arise with apps that support Office formats.
CloudOn also supports Adobe PDF files and provides a universal image viewer. Unlike OnLive Desktop and Nivio, however, it does not recreate the Windows desktop. Apps are accessible via CloudOn's own Spartan home screen. But CloudOn's integration with online storage services makes it easy to access and save documents from within Office apps, regardless of platform, without having to upload or download them separately.
The Android support extends to Honeycomb and Ice Cream Sandwich tablets (version 3.1 or later). You can download CloudOn for Android from Google Play.
CloudOn is free now, but at some point the company will have to charge for its service since it pays Microsoft fees for offering its apps on a hosted basis.