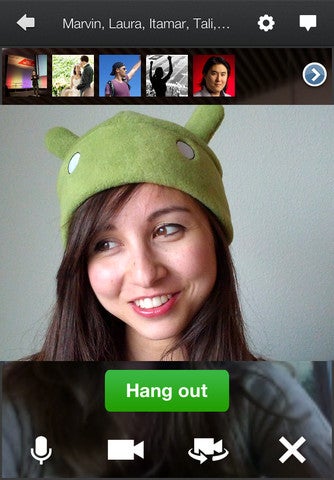 Google released an overhauled version of its Google+ app for iPhone, but Android users will have to wait "a few weeks," said Vic Gundotra, the company's Senior Vice President. The updated app has a new user interface with large photos and sleek animations, but not much new in terms of functionality.
Gundotra said: "We're not interested in a mobile or social experience that's just smaller. We're embracing the sensor-rich smartphone (with its touchable screen and high-density display), and transforming Google+ into something more intimate, and more expressive." The new Google+ app for iPhone actually delivers that.
The full-bleed photos, videos, large profile photos and elegant fonts make Google+ for iPhone a feast on the eyes. There's also a bubbling-like animation when posts in the stream are loaded, which seems very natural to scrolling on the phone. The app is also fluid and responsive, a vast improvement over the basic Web wrapper the previous version was.
It's interesting that Google did not launch the updated Google+ app UI for Android first, its own mobile OS. Instead, it chose to target iOS users first – iPhone users mainly, as the app does not have a dedicated iPad interface.
Vic Gundotra was very vague over when Android users should expect to get the refined Google+ app UI – "the Android update is coming in a few weeks," he said. But the wait might be worth it, he hinted, saying the Android version will have "a few extra surprises."
Meanwhile, Google has been working on improving the Google+ interface for desktop browser users. In April Google+ received a complete overhaul, the +1 button now has a sibling, the Share button, and Hangouts On Air is being rolled out to everyone, allowing for simultaneous live streaming on Google+ and YouTube.
Follow Daniel Ionescu and Today @ PCWorld on Twitter