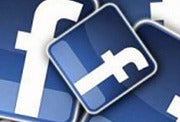 As giant retailers such as Gamestop, JC Penney, and Nordstrom opened–and quickly shuttered–Facebook storefronts over the past six months, many analysts declared Facebook's e-commerce effort to be a failure. People come to Facebook to catch up with family and friends, they reasoned, not to shop for goods and services.
But recently published statistics from e-commerce software developer Ecwid indicate that either those analysts' conclusions were premature, or Facebook commerce is merely better suited to smaller businesses right now. Among its more than 35,000 clients that run both stand-alone online stores and Facebook storefronts, Ecwid reports that nearly 18 percent of those clients' Q1 2012 revenues were generated by their Facebook stores. Meanwhile, Wishpond, another company focused on helping retailers build Facebook storefronts, recently reported an uptick in interest in its products following the debut of the Facebook Timeline profile earlier this year. If Gamestop, JC Penney, and Nordstrom had held on for just a few more months, would they also have seen an increase in their Facebook store sales?
Building a Facebook storefront is relatively inexpensive–or even free, if you already have a fan page and a PayPal account–so small businesses with the patience to stick it out for a few months might wish to give it a shot. Here's a look at some of the related products and services on the market, most of which promise seamless integration between your online store, your inventory-management software, and your Facebook page.
Ecwid

Since Ecwid syncs items in your online store and in your Facebook store, you don't have to keep separate inventory counts for each platform. This is a great feature for retailers with limited stock. The service is free for up to 100 SKUs.
Upgrade to the Silver program, which costs $17 per month, and you can sell up to 20,000 SKUs. You can also market your business by offering discount coupons, provide protected downloads for e-goods, run affiliate programs, use your own custom domain name for your storefront, run APIs (application program interfaces) to connect your store to other programs, and more.
Payvment

Larger online retailers might be interested in what Payvment has to offer. Even under this service's free plan, you can sell an unlimited number of products through one store, and you can import products in bulk using either a CSV file or its API. Upgrade to Payvment's Premium plan ($30 per month or $300 per year), and you can operate as many as five storefronts. You also gain additional marketing tools, including sales and social analytics, as well as the ability to promote products to Facebook fans automatically. On top of that, the Premium plan allows you to give up to three people admin privileges to manage your stores.
Wishpond
Wishpond is a smaller player in this market, but it has proven popular with small businesses and micro sellers as well as with larger operations such as Urshuz. Wishpond focuses on integrating your Facebook store with other e-commerce services, such as eBay, Etsy, and Shopify.
On a free Wishpond account, you can stock up to 20 products, and you get sharing features and basic promotions. If you upgrade to a Basic plan for $9 per month, you can operate a store with up to 5000 products, and you gain "fan-gating" capabilities (a fan-gated Facebook page displays different information to visitors who have "liked" your fan page than it does to those who have not). Upgrade to the Pro plan for $19 per month, and you gain advanced analytics features.
ShopIgniter
ShopIgniter specializes in providing Facebook integration and Facebook storefronts at the enterprise level, so it probably isn't of tremendous interest to small businesses. We've included it here more as a resource, so that you can see how bigger operations are running their Facebook storefronts.
Mail-order steak-flinger Omaha Steaks recently enlisted ShopIgniter's help to get its Facebook store off the ground using Facebook-only products, Facebook-exclusive pricing, and other innovative strategies that gained recent attention from AdWeek. Omaha Steaks sees an opportunity where other brands have encountered disappointment; only time will tell if its optimism is justified.
Angela West spends enough time on Facebook that she doesn't doubt its potential for e-commerce. She has written for big insurance companies, small wildlife-control businesses, gourmet food chains, and more. Follow her on Twitter (@angelawest) and on Facebook.