Scott Thompson told the Yahoo board before he was ousted as CEO over the weekend that he has thyroid cancer, The Wall Street Journal reported Monday.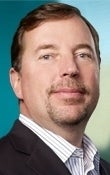 Thompson revealed the diagnosis as evidence arose that seemed to contradict his story about why he was not responsible for a degree listed on his resume that he does not have, the newspaper reports, citing anonymous sources familiar with the situation. The cancer diagnosis came while Thompson's academic record was under scrutiny by a Yahoo board committee appointed to investigate the matter. Thompson did not want his illness to be publicly disclosed, a source told the Journal, and he has begun treatment for the disease.
Thompson, who had been under increasing pressure to step down because of the resume situation, decided to resign in part because of the cancer diagnosis, one source told the newspaper. His resume listed an accounting and computer science degree from Stonehill College in Easton, Massachusetts, but his degree was in accounting only, it was discovered. Thompson blamed the error on a head-hunting firm that had been involved when he was named president of eBay's PayPal division, but the firm, Heidrick and Struggles, publicly discounted that claim, saying that it could prove it was false.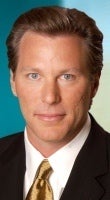 Yahoo announced Sunday that Thompson had left the company and that Ross Levinsohn, who had been in charge of the company's media websites, would step in as interim CEO while the board searches for a replacement. Fred Amoroso was also named chairman of the board, replacing non-executive Chairman Roy Bostock.
The board also announced it had settled a proxy fight by activist shareholder Daniel Loeb, who leads the Third Point investment fund, which owns about 5.8 percent of Yahoo. Loeb brought to light the discrepancy in Thompson's academic record, which played a central role in plunging the company into the latest of what has been a long series of controversies and missteps by Yahoo management.
Soon after Yahoo announced that Thompson had left the company — it did not call his departure a "resignation" — Kara Swisher, the reporter who broke the news that Thompson was out as CEO on the All Things D blog Sunday, posted Levinsohn's first memo to employees in which he sought to offer encouragement.
"Importantly, today's announcements lay to rest the unfortunate and serious distractions surrounding our senior leadership and the composition of our Board going forward," said the memo, which was said to have been obtained from multiple Yahoo sources.
"Of course, these changes will also raise new questions along with those it answers. I invite you to bring those questions to me, or any member of the executive leadership team, and we will answer them as forthrightly and promptly as we can. Please also look for an invite and plan to attend an all-hands meeting we are organizing for Monday afternoon — we look forward to speaking with you further at that time," it went on to say before encouraging employees to focus on the momentum that the company has created in the last few months.

That seems to be a reference to Thompson's brief tenure as CEO. He was appointed to the post in early January and quickly made management changes and announced layoffs. About 2,000 positions were cut at Yahoo. Those layoffs were a catalyst in triggering Loeb to take action, with the investor arguing that Thompson should not have begun that level of job cuts without having first laid out a more detailed strategy.
Yahoo, once a leading Internet company, has stumbled in recent years as fierce competition from Google and later Facebook, among others, dented the company both in terms of users and finances. Thompson's hiring was widely seen as the balm that would soothe the company's wounds, brought in to replace Carol Bartz, whose no-nonsense, blunt style soon became more of a focus than the effort she put in to trying to turn the company around. Bartz was fired last September.
Yahoo also had rejected an acquisition offer from Microsoft, which remained a sticking point, including with Loeb, who cited that decision as one in a string of management errors.