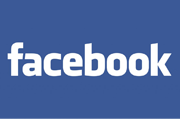 Facebook's head of privacy policy, Erin Egan, hinted in a Web chat on Monday that Facebook would begin serving targeted ads to users on third-party websites.
The company proposed changes to its privacy policy last Friday that included augmenting a previously fleeting reference to serving ads on "other websites." The proposal spurred conjecture about potential plans for Facebook to use what it knows about users' tastes to deliver ads not just on Facebook but across the Web.
During Monday's Web chat, which was intended to answer users' questions about the proposed changes, Egan went out of her way to mention the policy's reference to ads on third-party websites.
"We've always said in the data use policy that we may serve ads off Facebook and we may use that same information to serve you an ad off Facebook," she said.
"We have nothing to announce yet," Egan said before explaining how the off-site advertising would work.
If a user's friend "likes" a product, Facebook might serve that user an ad for the product — Coca-Cola, for example. The user will likely see the "social context" below the ad. It might say "Andrew likes Coke," Egan explained.
Facebook could in the future deliver the same user with the ad on another website, with or without the social context that explains why the user is seeing it, Egan said.
Sarah Downey, a privacy strategist with privacy software vendor Abine, said the potential expanded use of ads could affect user privacy.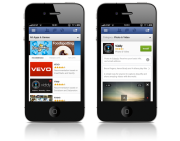 The policy change suggests that Facebook will use what it knows about users "outside the Facebook ecosystem," Downey said in an email. It also makes clear that Facebook scans all types of user content for hints about consumer preferences.
"Even if you don't explicitly say you're a sci-fi fan, they can analyze posts about movies you've seen, articles you've read, and deduce that you are a sci-fi fan and target you with sci-fi ads," Downey said.
Facebook already leads the market in display advertising, but faces stiff competition from Google.
Cameron Scott covers search, web services and privacy for The IDG News Service. Follow Cameron on Twitter at CScott_IDG.