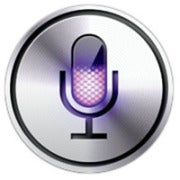 Last week, Apple's mobile assistant Siri was traitorously touting the Nokia Lumia 900 as the "best smartphone ever." This week, it seems like she's been recalibrated.
Now the virtual assistant has several responses when you ask her, "What's the best smartphone ever?"–and all of them suggest that the iPhone is the answer to that question. Some of Siri's current responses include "You're kidding, right?" and "The one you're holding in your hand," according to CNET.
Siri's previous answer to the "best smartphone ever" question–indicating that the Nokia Lumia 900 held that title–came from Wolfram Alpha, a specialized search engine that the virtual assistant often consults to find answers to users' questions.
That said, Wolfram Alpha may not have been the best place to find answers about smartphone rating. According to my colleague Ed Oswald, Wolfram's list of smartphone reviews "boggles the mind." Apparently, Wolfram puts HP's TouchPad tablet (which isn't even a phone) in third place, and pulls all of the data for its "best smartphone" list from Best Buy customer reviews.
Where the current answer to the "best ever" question comes from isn't known, and Apple isn't saying.
Follow freelance technology writer John P. Mello Jr. and Today@PCWorld on Twitter.