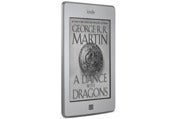 Rumors of Kindle upgrades are a dime a dozen, and many aren't from the most reputable of sources. But one new report sounds quite likely: Amazon will launch a front-lit version of its Kindle eReader in July, and a new model of its Kindle Fire color tablet closer to the holiday season, Reuters reports.
The new Kindle eReader will retain an E-Ink display but add a front light, says Reuters, citing an unnamed source with "direct knowledge of the matter." The source asked to remain anonymous because Amazon has yet to announce the product.
Amazon's decision to sell a front-lit Kindle is a no-brainer, particularly since rival Barnes & Noble has already begun shipping its front-lit Nook Simple Touch With GlowLight last month. Amazon will either retain the current prices of its eReaders or raise them slightly to offset additional production costs of the front lighting, according to Reuter's source.
An illuminated screen resolves one of the biggest shortcomings of today's Kindle eReaders: Reading in dark environments, such as in bed at night, requires an external light source. A bedside lamp will do, of course, and several vendors sell aftermarket lights that clip onto the Kindle. But a lighted display with an on/off switch would be far more convenient.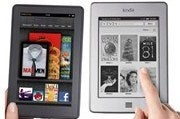 Reuters' source didn't reveal much about the 2nd-generation Kindle Fire, other than to say it'll have a larger 8.9-inch display and should arrive in time for the holiday shopping season.
And what about that color eReader we've been hearing about? Amazon probably won't release one this year, perhaps because there are still a few technological hurdles to be ironed out.
Contact Jeff Bertolucci at Today@PCWorld, Twitter (@jbertolucci) or jbertolucci.blogspot.com.