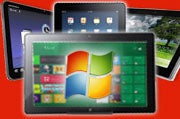 Lenovo is working with chip maker Intel on a future ThinkPad tablet based on Microsoft's Windows 8 operating system, a Lenovo executive said.
The release of an Intel-based ThinkPad tablet depends on when Microsoft releases Windows 8, said Dilip Bhatia, vice president and general manager of the ThinkPad business unit, in an interview. He declined to provide a specific date, though Windows 8 is expected to come out later this year.
Chips based on the x86 architecture such as processors from Intel provide many advantages to business customers, who are Lenovo's targets with ThinkPad tablets, Bhatia said.
"On the x86 architecture you get backward compatibility," Bhatia said. Windows 8 tablets with Intel chips support existing and legacy applications already running on Windows, which is the dominant OS in the PC market.
Intel later this year plans to release a tablet chip code-named Clover Trail, which will be released at the time Windows 8 becomes available. Intel's only potential competitor on Windows 8 is ARM, whose processors ship in most tablets today. The touch-based Windows OS will come in three versions — Windows RT for ARM, and Windows 8 and Windows 8 Pro for x86 chips.
Windows has grown up on x86 chips, raising questions about ARM compatibility for existing Windows applications. Intel's CEO Paul Otellini last week said legacy x86 applications would not work on Windows on ARM, and Microsoft has said legacy x86 could not be used or emulated on Windows RT.
Bhatia did not comment on whether Windows RT devices would be offered by Lenovo, but said all options are being considered when developing products. Lenovo already offers tablets based on ARM processors, including the ThinkPad Tablet, which runs Google's Android OS.
Lenovo was the world's fourth largest tablet vendor in the first quarter of this year, according to IDC, behind Apple, Samsung and Amazon. Lenovo is the world's second-largest PC vendor thanks to growing shipments in home country China and an expansion of the worldwide distribution channel.
The ThinkPad Windows 8 tablet could easily slip into the existing base of ThinkPad PCs used in businesses, said David Daoud, research director of personal computing at IDC. Lenovo maintains a 16 percent to 18 percent market share in worldwide business PC sales depending on the quarter, he said.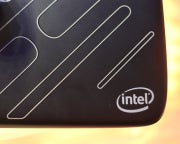 The ThinkPads are already popular in businesses, so users may opt for the Windows 8 tablet as a companion device in the enterprise IT environment, Daoud said. IT environments are coping with new usage models that involve app stores and input modes such as touch and voice, and a Windows 8 tablet could be successful if users feel comfortable with the OS and device.
"If consumers are likely to move to a tablet-like environment as they've done strongly on the iPad front, it's important for PC makers with corporate clients to have a suite of products that fit into the bring-your-own-device model," Daoud said.
Lenovo is also building a cloud service so the company's PCs and mobile devices can access or exchange data through private or public clouds. Much like Apple's mobile device strategy, Lenovo hopes to combine content, infrastructure, access devices and middleware as part of its cloud strategy. The cloud service will be launched later this year.
ThinkPad laptops and tablets will be part of the cloud strategy, Lenovo's Bhatia said.
"We've got a whole theme focused on the cloud," Bhatia said.
Agam Shah covers PCs, tablets, servers, chips and semiconductors for IDG News Service. Follow Agam on Twitter at @agamsh. Agam's e-mail address is agam_shah@idg.com