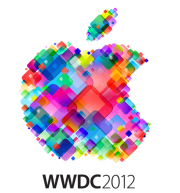 Apple's Worldwide Developers Conference is less than one month away, and speculation is high about whether Apple will announce new iCloud features, refreshed MacBook Pros, overhauled versions of iOS and OS X and maybe even a new smartphone during the conference.
The problem is that Apple could change its mind at any moment and dump expected features from the lineup or even surprise us with something no one saw coming. Nevertheless, a picture of this year's WWDC keynote plans is starting to emerge. Here's a rundown of what many Apple watchers are expecting to see when Apple executive take the stage at San Francisco's Moscone West convention center on June 11.
Photo Sharing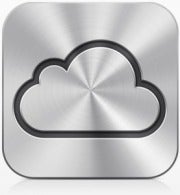 Apple is planning to debut some big updates to iCloud during WWDC including a new photo sharing feature, according to The Wall Street Journal, which has a pretty good track record when it comes to Apple rumors. The new feature will reportedly let you share photos with other iCloud users who will be able to view and comment on your images. Apple may also add personal video sync (not iTunes purchases) to iCloud. But how many people will share via iCloud when so many popular alternatives already exist including Facebook, Flickr, Google+, Instagram, Picasa, Dropbox, and Windows Live?
WWDC Chances: High
iCloud.com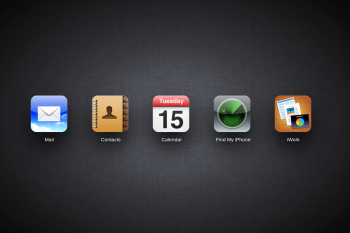 Alongside the new photo sharing features, the Journal says Apple also plans on adding sync capabilities from iOS Notes and Reminders apps to iCloud.com, the Web-based portal for Apple's cloud storage service. Users can currently sync their Notes and Reminders with iCloud, but can only access them on another iOS device or a PC. Apple's iCloud.com provides Web access to your mail, contacts, calendar, and iWork documents, as well as Find My iPhone, Apple's remote wipe and device location feature.
WWDC Chances: High
Game-Changing MacBook Pros
Apple will reportedly debut an ultrathin 15-inch MacBook Pro this summer featuring a high-definition "retina" display, Intel Ivy Bridge chipsets, unibody design, three USB ports (one of which could be USB 3.0), one or two Thunderbolt ports, and an SD card slot, according to 9-to-5 Mac.
Bloomberg followed up 9-to-5 Mac's claims with a report of its own claiming that Apple would release an entire lineup of ultrathin MacBook Pros during WWDC. The new Apple laptops would reportedly drop their optical drives and opt for flash storage over a conventional hard drive. Apple watchers have long expected the company to overhaul its entire laptop line into MacBook Air-like machines, and it looks like WWDC 2012 could see the next step in that evolution.
WWDC Chances: High
Bye, Bye Google Maps
Since 2009, Apple has steadily built up its own mapping prowess with acquisitions such as Placebase, Poly9, and C3 Technologies, and then in March Apple released iPhoto for iOS using its own maps. The writing has been on the wall for some time, but WWDC 2012 may be the moment when Apple finally jettisons Google Maps for its own Maps app in iOS 6, according to AllThingsD. It sounds like a slam dunk, but given past rumors about Apple dumping Google services, don't bet on this one just yet.
WWDC Chances: Medium
iOS 6 Debut and Mountain Lion Release Date
We already know that Apple plans to release a new version of OS X called Mountain Lion after the company released a developer preview in February. The company may use WWDC as a chance to announce Mountain Lion's release date, according to Bloomberg. Apple has already said to expect Mountain Lion in late summer.
The past two OSX updates, Snow Leopard and Lion, were released in August 2009 and July 2011, respectively. During WWDC 2011 Apple only said it planned to release Lion in July and then officially released the new OS on July 20. Given that WWDC is a developer's conference, perhaps Apple will release the near-final version of Mountain Lion (known as the gold master) to developers. Chances are good it might give a ballpark time frame for Mountain Lion's release, but don't count on a specific release date just yet.
As for iOS 6, again this is a developer's conference, so count on Apple to at least give a sneak peek at the expected mobile refresh.
WWDC Chances: Medium
iPhone 5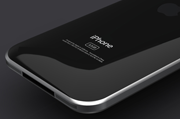 Just like every year since 2007, there's a new iPhone expected in 2012. What we don't know is when it will launch. Between 2007 and 2010 Apple unveiled its newest iPhone models during WWDC, but then threw that pattern into disarray in 2011 when it released the iPhone 4S in October. The latest rumors suggest the next iPhone will be thinner and faster (as usual), sporting an LTE cellular radio, and perhaps a slightly larger screen. Whatever features the new iPhone has the next Apple smartphone will be an immediate hit, according to a PCWorld/Macworld study. In other news, the sky is blue.
WWDC Chances: Low
Apple Television Set
You can't talk about Apple rumors without mentioning the most popular rumor of them all. Speculation about an Apple television set has run rampant across gadget blogs since the October release of Walter Isaacson's biography of Steve Jobs, Apple's recently deceased cofounder, and former CEO and chairman. The New York Times also fed the flames of Apple television hysteria with a report claiming that Apple would almost certainly release a television set as early as 2013. Given the focus on iOS and OS X, and speculation about new MacBooks, iCloud updates, not to mention iOS 6 and Mountain Lion, an Apple television set feels unlikely for WWDC.
WWDC Chances: Low
Connect with Ian Paul (@ianpaul) on Twitter and Google+, and with Today@PCWorld on Twitter for the latest tech news and analysis.