Facebook lays claim to more than 900 million members across the globe and may have a massive initial public offering in the coming days, but a new poll says users have trust issues with the social networking site. More than half of those surveyed, 59 percent, said they had little to no trust that Facebook would keep their information private, according to an AP-CNBC poll. The study also found that 54 percent of the survey's 1,004 respondents would not "feel safe at all" purchasing goods and services through the world's largest social network.
The news that Facebook users do not trust the company to keep their information private is hardly surprising given the social network's shady past with privacy-related issues. Concerns over privacy changes involving new products such as Beacon, frictionless sharing, Instant Personalization, and Places always make headlines. And seemingly never-ending changes to Facebook's terms of service and privacy policy allow users to think twice about trusting Facebook.
Despite Facebook's privacy challenges, however, the social network keeps on growing, and users continue to share their most personal information with a company they reportedly don't trust. Facebook in July 2010 claimed 500 million users and in the less than two years since the social network has nearly doubled its user base. And despite Facebook's privacy woes, it is still one of the most popular sites for sharing photos with an average of more than 300 million images uploaded daily for the three months ending March 31, according to the company.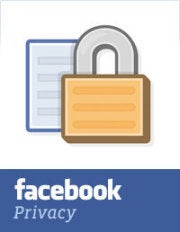 Despite Facebook's privacy trust problems, the finding that Facebook is not trusted when it comes to online purchases is a little surprising. To purchase items on Facebook you need to buy Facebook credits, which are only available through Facebook itself. Users can then use these credits to buy virtual items in popular games such as Zynga's Farmville, rent movies, and, perhaps coming soon, self-promote your own posts.
Facebook does have to contend with malicious software stealing user credentials and clickjacking scams, but the company is also pretty active when it comes to security (sometimes too much so). Facebook has also offered secure SSL encryption since 2011. Some users may be wary about Facebook now, but I wonder if that will change as more services start using Facebook credits.
Connect with Ian Paul (@ianpaul) on Twitter and Google+, and with Today@PCWorld on Twitter for the latest tech news and analysis.