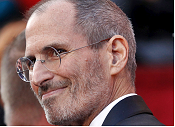 Apple cofounder Steve Jobs got directly involved in an alleged conspiracy to fix e-book prices after a publisher balked at participating in the scheme, according to a court document filed by 31 states, the District of Columbia and Puerto Rico.
The document, an amended complaint to an antitrust lawsuit by the states and others against Penguin, Macmillan and Apple, was filed in a New York federal district court. A similar lawsuit against the publishers and Apple has been filed by the Department of Justice.
According to the complaint, when one of the conspiring publishers dragged its feet on entering the e-book pricing deal with Apple, Jobs was enlisted to sell high-ranking officials in the publisher's parent company on the wisdom of the proposed pricing scheme.
"As I see it," Jobs wrote, the publisher had the following choices:
1. Throw in with Apple and see if we can all make a go of this to create a real mainstream ebooks market at $12.99 and $14.99.

2. Keep going with Amazon at $9.99. You will make a bit more money in the short term, but in the medium term Amazon will tell you they will be paying you 70% of $9.99. They have shareholders too.

3. Hold back your books from Amazon. Without a way for customers to buy your ebooks, they will steal them. This will be the start of piracy and once started, there will be no stopping it. Trust me, I've seen this happen with my own eyes.
"Maybe I'm missing something, but I don't see any other alternatives. Do You?" he wrote.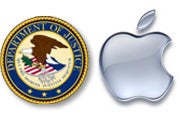 Within three days of the letter, the amended complaint noted, the foot-dragging conspiring publisher and its co-conspirators agreed on an "agency" e-book pricing scheme and signed an agency deal with Apple.
In their complaint, the states and others allege that Apple joined publishers Hachette, HarperCollins, Macmillan, Penguin and Simon & Schuster in a price-fixing conspiracy and facilitated their scheme to increase e-book prices.
Apple facilitated the alleged conspiracy, the states argue, by bringing the publishers into agreement with one another on how to go about increasing e-book prices.
The publishers' plan was carried out in two steps, the complaint explained. First, the existing wholesale model for selling books — where retailers decided the price consumers paid for e-books — would be replaced with an agency model in which the publishers controlled the price consumers paid for an e-book. Second, retail e-book prices would be increased.
As a result of the alleged conspiracy, Apple and the publishers "agreed to eliminate e-book retail price competition between Apple and Amazon and other outlets.
Rather than hinder competition, Apple claims its deal with the publishers fostered competition. "The launch of the iBookstore in 2010 fostered innovation and competition, breaking Amazon's monopolistic grip on the publishing industry," it said in a statement issued after the Justice Department filed its lawsuit against the company.
"Just as we have allowed developers to set prices on the App Store, publishers set prices on the iBookstore," it added.
However, there's evidence that the deal Apple cut with the publishers to sell e-books wasn't as common as the high-tech firm would like the public to believe.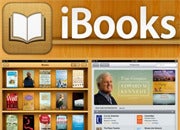 That agreement contains something called a "most-favored nation" clause. Typically, those clauses are included in contracts to protect a buyer from wholesale price fluctuations.
Apple's most-favored nation clause was different, according to the Justice Department. "[I]nstead of [a clause] designed to protect Apple's ability to compete, this [clause] was designed to protect Apple from having to compete on price at all, while still maintaining Apple's 30 percent margin," the Justice Department said in its complaint against Apple and the publishers.
Follow freelance technology writer John P. Mello Jr. and Today@PCWorld on Twitter.