When Canonical launched its Ubuntu Business Desktop Remix back in February, it was based on Ubuntu Linux 11.10 "Oneiric Ocelot," which was then the most current stable version of the free and open source operating system.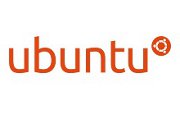 Since then Ubuntu has received a major update to version 12.04, however, and now Ubuntu Business Desktop Remix has been refreshed accordingly with the new "Precise Pangolin."
"Designed for corporate and government organizations evaluating Ubuntu for their desktop infrastructure, the Business Desktop Remix is a simple base image that can be deployed into your corporate environment or used as a starting point for further customization," wrote Canonical Product Manager Gary Ekker in a blog post late last week.
The new software is now based on Ubuntu 12.04 LTS, and it brings several new business-oriented features along with it. Here's a quick overview of some of the business functionality you can expect.
New Productivity Features
In creating its Ubuntu Business Desktop Remix, Canonical essentially strips out some of the more consumer-focused applications found in the standard Ubuntu Linux while adding elements commonly used by many corporate users.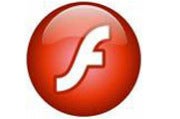 "To save time in deployment, we've removed games, social networking programs, file sharing apps, and technical tools," Ekker explained.
Instead, in their place are tools including VMware View, the Adobe Flash Plugin, and the OpenJDK 6 Java runtime environment.
With full language support in both 32- and 64-bit builds, the software also offers key new productivity-oriented features included in Ubuntu Linux 12.04. Built-in support for Microsoft Windows RDP 7.1 and the Microsoft Visio diagram importer in LibreOffice Draw, for example, are two of the latest additions targeting business users in particular.
A Free Download
By focusing on organizational needs, Ubuntu Business Desktop Remix is essentially a convenience for business users, making it easier to get what companies are likely to need while eliminating what they probably don't. It's also compatible with all Ubuntu certified hardware, apps, and tools.
Registration is required to download the software, but only because some of the included applications use a proprietary license, requiring an end-user license agreement (EULA).
Want to give the new and improved Ubuntu Business Desktop Remix a try for yourself? You can register and download it for free from the Canonical site. Canonical's Ubuntu Advantage program is also available for companies that want paid support.