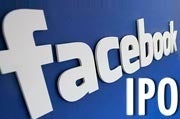 When Facebook goes public, it will enter a new world full of shareholder meetings, earnings reports, and the constant pressure to turn an increasingly bigger profit. But the Facebook IPO isn't just about making money; it's also about expanding the network, in pursuit of Mark Zuckerberg's vision of a more connected world. With that in mind, here are four challenges Facebook will face after its public offering is complete: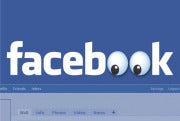 Regain User Trust
Although Facebook's numerous privacy transgressions haven't stunted its growth, they appear to be taking their toll on users' attitudes toward the service. A recent AP-CNBC survey of Facebook users found that 59 percent don't trust the social network to keep their information private, and 54 percent wouldn't feel safe purchasing goods and services through Facebook. That could be a problem as Facebook tries to push social networking into more aspects of our lives.
To earn trust back, Facebook needs to be more transparent about what happens to user data, especially with third-party apps and Websites. Too often, users share information by accident, because Facebook relegates important details to the fine print. This only cements Facebook's reputation as a company that doesn't care enough about privacy.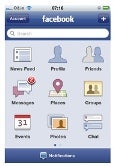 More Mobile Dominance
Facebook is already one of the most popular phone apps, reaching 80 percent of U.S. smartphone subscribers over the age of 18, according to Comscore. But the social network could be much bigger than it already is, if only it could bring its own app ecosystem to phones and tablets. So far, rumors of a Facebook phone haven't come to fruition, nor has the chatter about a browser-based mobile platform for Facebook apps. That doesn't mean Facebook can sit on the sidelines forever. Eventually the company may try to become a major mobile player, with direct control over Facebook-connected apps and services.
By allowing users to share links and other details about their lives with zero effort, Facebook has also created chaos. Facebook's so-called "frictionless sharing," which lets apps automatically publish details about what users are doing, is a fire hose of mostly worthless information. As Slate's Farhad Manjoo argued, automatic sharing crushes our ability to show good taste, burying truly useful information among the noise. And of course, it also leads to embarrassing cases of accidental sharing. At the core of frictionless sharing is a good idea: Telling friends about your life should be easy. But right now, it's too easy, the point that it's a repellant for people who don't always want to be plugged in to a social network.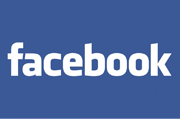 Don't Grow Complacent
As Facebook gets bigger, it will face the same challenge as does every major tech company: Stay nimble enough to fend off smaller, scrappier competitors. With Instagram, Facebook took the easy way out by acquiring the start-up for $1 billion–a deal that has yet to be approved by regulators. There will be more companies like Instagram in the future, and Facebook can't simply acquire them all.
Follow Jared on Twitter, Facebook or Google+ for even more tech news and commentary.