Good news, Verizon customers: You can keep your $30 per month unlimited data plan after all, but it'll cost you in another way. Longtime Verizon fans got a shock Thursday when a Verizon executive reportedly said customers must give up their unlimited data plans for a tiered data option when switching to 4G LTE phones. But that's not entirely accurate, Verizon spokesperson Brenda Raney confirms to PCWorld.
Truth be told, however, chances are most of you will end up surrendering your unlimited plans the next time you pick up a new Verizon smartphone. Unless you have at least $400 handy to spend on a new phone, that is.
Verizon Said What?
On Thursday, Fierce Wireless reported that Verizon CFO Fran Shammo told the audience at an investor conference that Verizon was getting rid of its unlimited plan for 3G users. "A lot of our 3G base is unlimited," Shammo said, according to Fierce Wireless. "As they start to migrate into 4G, they will have to come off of unlimited and go into the data share plan."
Then Verizon Said…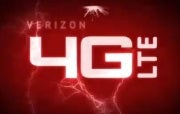 It appears that Shammo may have been offering a prediction rather than a corporate policy. Unlimited data users will have to give up an unlimited data plan only if they purchase a subsidized phone when renewing a two-year contract. In other words, if later this year you go into Verizon to upgrade to the latest iPhone and buy the phone for $200, you can kiss your unlimited data plan goodbye.
But if you shelled out the non-subsidized price for the device, about $650 for a 16GB iPhone 4S from Verizon, you keep your unlimited plan.
What about 3G vs. 4G Phones?
Raney says it doesn't matter what kind of phone you get. If you pay full price for your handset you can keep your unlimited plan, even if you get an LTE phone such as the Motorola Droid Razr Maxx.
When Does Verizon's Policy Take Effect?
Unlimited data users who are eligible for an upgrade right now should run to their closest Verizon store to get a new phone at the subsidized price. Once the carrier introduces its multi-device shared data plans, expected midsummer, the new policy of paying full price for a phone to keep your unlimited data plan will take effect.
Verizon's tiered data plans include 2GB, 5GB, and 10GB monthly allowances for $30, $50, and $80 respectively. Pricing for the carrier's multi-device data share plans has not been announced.
Connect with Ian Paul (@ianpaul) on Twitter and Google+, and with Today@PCWorld on Twitter for the latest tech news and analysis.