Google has "a matter of weeks" to address four antitrust issues identified by European Union antitrust regulators. If Google addresses these issues the case can be solved by a so-called "commitment decision" instead of formal antitrust proceedings resulting in a fine, said Joaquín Almunia, Vice President of the European Commission responsible for Competition Policy.
The Commission began an antitrust investigation of Google's activities in November 2010, and has now concluded that Google may be considered to have abused its market dominance in four areas, Almunia said in a statement on Monday.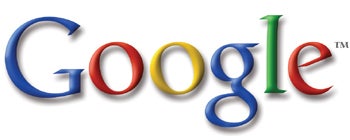 First of all, it displays links to its own vertical search services that focus on specific topics such as restaurants or news alongside the general search service. Those links are displayed differently than links from competitors who offer similar vertical search services, said Almunia.
"We are concerned that this may result in preferential treatment compared to those of competing services, which may be hurt as a consequence," he said.
The second concern is Google's practice of copying content such as user reviews from competitors to display that on their own site without authorization. By doing this Google is appropriating the benefits of the investments competitors made, and this could reduce competitors' incentive to invest, Almunia said, citing possible impact on travel sites or sites that provide restaurant guides.
The third antitrust issue concerns agreements between Google and partners that use Google searches on their websites, where Google ads are displayed next to the search results.
"The agreements result in de facto exclusivity requiring them to obtain all or most of their requirements of search advertisements from Google, thus shutting out competing providers of search advertising intermediation services," Almunia said, adding that this will potentially affect advertising services purchased by online stores, magazines, broadcasters and others.
Besides these three objections Almunia said the regulators are also concerned about restrictions that Google puts on the portability of online AdWords search advertising campaigns to competitors' platforms. Almunia said that he was concerned that Google imposes contractual restrictions and by doing that prevents software developers from offering tools for the transfer of advertising campaigns.
Almunia said he wrote a letter to Google Chairman Eric Schmidt to offer Google the possibility to "to come up in a matter of weeks with first proposals of remedies to address each of these points."
Google said in an e-mail statement that it only just started to look through the arguments. "We disagree with the conclusions but we're happy to discuss any concerns they might have," Google said.
Loek covers all things tech for the IDG News Service. Follow him on Twitter at @loekessers or email tips and comments to loek_essers@idg.com.