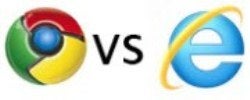 Google's Chrome is now the most popular Web browser worldwide, surpassing Microsoft's Internet Explorer for the first time, according to the latest figures from StatCounter. After years of slowly chipping away Internet Explorer's market share, Chrome took the lead with 32.76 percent share, while IE dipped to 31.94 percent.
Just a year ago, Internet Explorer was leading the Web browser market share with 43 percent, followed by Mozilla Firefox with 29 percent, and Chrome was third with 19 percent. Twelve months later, IE has lost 12 percent of the browser market share while Chrome gained 13 percent to the detriment of IE and Firefox, which also lost about 4 percent of its users and now comes in at just over 25 percent.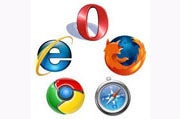 This is not the first time Chrome has leapfrogged Internet Explorer. For a single day in March, Chrome was estimated to have held a few percentage decimals over IE. This time however, Chrome overtook IE for the entire week, though by still less than a percentage point.
While Chrome is leading the browser market worldwide, in the U.S. it still has a lot of catching up to do. Microsoft's Internet Explorer still has a wide lead at home with 37 percent, with Chrome a distant second at 23 percent, closely followed by Mozilla Firefox 22 percent.
StatCounter figures are generally reliable, as they are based on data collected from some 15 billion page views around the world. However, these stats can wildly differ from one provider to another, as for example NetMarketShare shows Internet Explorer had 54 percent share this month, while Chrome has 19 percent, and Firefox has 20 percent.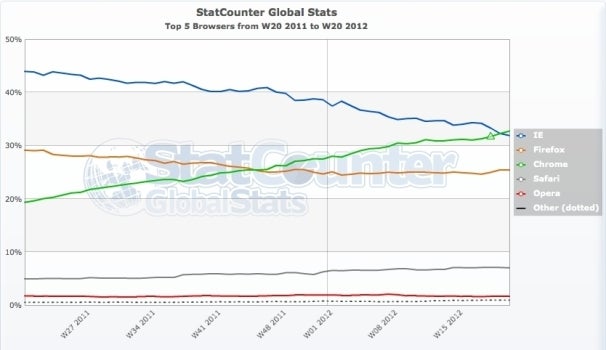 Follow Daniel Ionescu and Today @ PCWorld on Twitter.