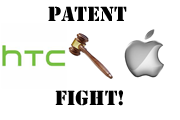 U.S. Customs has allowed some of HTC's Android phones through the border after making sure they didn't violate Apple patents.
HTC says each of its imported phone models must be now approved by Customs agents. So far, the holdup has delayed availability of HTC's One X on AT&T and Evo 4G LTE on Sprint, according to the company. Other phones, including HTC's Amaze 4G on T-Mobile, may be delayed as well.
Now, HTC says some phones "have gone through inspection and been released to our carriers customers," but won't say which ones. "We remain confident that this issue will be resolved soon," HTC said in an investor statement, first spotted by Engadget.
AT&T's HTC One X has technically been on sale since May 6, but it's hard to find. AT&T's Website lists the device as out of stock, and Best Buy's site says the One X is unavailable for shipping, though some stores are selling the handset. Sprint had announced a May 18 release date for the HTC Evo 4G LTE, but its Website says the phone is "coming soon."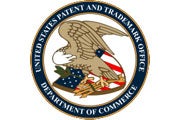 The Apple patents in question cover a so-called "data tapping" feature, which brings up a list of options when the user taps on a phone number, e-mail address, physical address or other types of data. HTC has worked around the issue by performing only a single default action–such as jumping to the dialer when the user taps a phone number–instead of a list of choices. This tweak only applies to U.S. versions of the phone.
The modified software and the phones' delayed arrival amount to the first tangible effect on consumers in the ongoing mobile patent wars. It's a clear example of how, regardless of who is right or wrong, consumers lose.
Follow Jared on Twitter, Facebook or Google+ for even more tech news and commentary.