Linux creator Linus Torvalds on Sunday released a brand-new version of the Linux kernel, and it's packed with a range of goodies that promise to make life considerably better for users.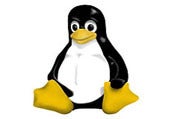 Among the highlights of the new Linux 3.4 are driver support for several new graphics cards as well as a new security module and numerous key updates to the Btrfs file system.
"I think the 3.4 release cycle as a whole has been fairly calm," wrote Torvalds in the release announcement on Sunday. "Sure, I always wish for the -rc's to calm down more quickly than they ever seem to do, but I think on the whole we didn't have any big disruptive events, which is just how I like it."
'Yama' for Better Security
The new Linux kernel now offers early support for Nvidia's GeForce 600 "Kepler" GPU along with AMD's new Radeon 7xxx and Trinity APU series. Experimental support for Intel's GMA500 Medfield graphics targeting smartphones is included as well.
The new "Yama" security module, meanwhile, joins several others that are already part of the kernel, including AppArmor, but adds a number of new systemwide security protections. Yama restricts the ptrace interface, for example, so that processes can't "see" each other's memory.
Then, too, there's a new x32 ABI that aims to make it possible for programs to run in 64-bit mode but using 32-bit pointers and 32-bit-long C type. That way, "applications who need it can enjoy the performance of the 64-bit mode, but with the memory requirements of a 32-bit ABI," as the kernel's release notes explain.
Mobile devices could especially benefit from that new capability.
Faster Speeds
As for the Btrfs file system, improvements there include new repair and data recovery tools, numerous performance improvements, and better error handling.
Finally, Linux 3.4 includes a number of smaller updates and improvement as well.
Bottom line? Users of Linux will soon have a more powerful and secure operating system than ever.