Smartphone malware attacks get a lot of attention, but you're much more likely to lose your device than you are to contract a smartphone virus infection. And you're just as vulnerable to other problems–such as phishing and spam–on a phone as you are on a PC. No need to panic, however: The following Android and iPhone security tools will help to protect your phone from all kinds of threats.
Android Apps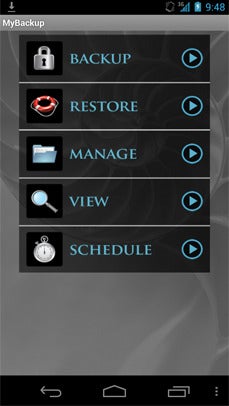 MyBackup Pro: The Android OS has built-in backup and restore functionality, but handset makers sometimes don't enable this feature on their phone models. And Android's basic recovery program won't bring back your call logs, text messages, or photos if you lose them.
Rerware's MyBackup Pro ($5, free trial available) gathers up more of your data than the basic Android utility does, and lets you schedule regular backups. You can save backups to your phone's SD Card, or to Rerware's secure server. MyBackup Pro also features additional options for users with rooted phones, including the ability to disable bloatware on your handset and prevent those unwanted apps from running.
Lookout Mobile Security: The plainly designed Lookout Mobile Security (free, plus a $30-per-year premium version) is our choice for keeping malware off a phone. In addition to regularly scanning your phone for all known malware, this utility scans new apps as soon as you download them, to confirm that they are safe. Lookout can also help you locate your lost or stolen phone. In a recent comparison, the security testing firm AV-Test named Lookout the most capable security app for Android.
DroidWall: Want to prevent certain apps from accessing the Internet? DroidWall (free) lets you specify which apps to block. The tool is dead-simple to use, and it can stop apps from transmitting your personal data to remote servers or downloading annoying ads. The catch: To use DroidWall, you need to root your phone, which may void the warranty.
mSecure Password Manager: To keep track of all of your account passwords, look no further than mSecure Password Manager ($10, also available for iOS). This app encrypts your passwords to keep them safe in case you ever lose your phone. As a bonus, mSecure Password Manager can generate complex passwords for you, and it lets you sync your passwords across Android and iOS, as well as Windows Mobile (though not Windows Phone 7).
iPhone Apps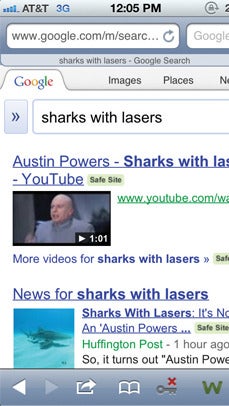 Webroot SecureWeb Browser: Few se­curity apps are available for iOS through the App Store, but you can find many secure Web browsers that offer extra features to lower your risk of stumbling upon a malicious website.
For example, Webroot SecureWeb (free) will warn you about sites known for phishing and other malicious practices. On top of that, the browser analyzes your search results to determine whether the recommended sites are safe, unsafe, or questionable. SecureWeb ties in to Webroot SecureAnywhere Complete's password manager, so you can reach your passwords from any location. It also includes a couple of nice interface additions, such as a tab bar, so you don't have to switch over to a separate screen to move between browser pages.
iWipe: If you own a jailbroken iPhone, you have a few more security options. One of them is iWipe ($2, available on the Cydia store). This useful utility ensures that the files and data you've deleted from your iPhone stay deleted. The tool writes zeros over the free space on your iPhone's storage, making it harder for someone (for instance, an iPhone thief) to access sensitive data you've trashed.
Firewall iP: Another app for jailbroken iPhones, Firewall iP ($2, available on the Cydia store) lets you decide which apps may connect to the Internet. Firewall iP also permits you to block apps from connecting specifically when your iPhone is operating on a cellular network; that can keep bandwidth-hungry apps from eating up your monthly allotment of data.