Google is making it easier to help you find the contents of your Gmail. The search giant recently announced that Gmail's autocomplete feature will now include suggestions based on the content in your e-mail. Previously, autocomplete only suggested e-mail addresses from your contacts list and previous communications. The new feature is rolling out to all English language Gmail users over the next few days. Other languages will be added in the coming months.

Gmail's new autocomplete should not only help you find what you're looking for faster, but also improve Gmail's poorer search capabilities compared to Google's Web results. One of the nice features of Google's main search is its ability to understand and correct your spelling mistakes on the fly. So if you search for "Orlanod" it knows you probably meant Orlando and automatically shows you results for the Florida city.

Not so in Gmail. If you search for "Orlanod" it doesn't show you any Orlando results and instead offers a "Did you mean: orlando?" link. That's so 2008. With autocomplete you should see results for Orlando before you can mistype the last two letters.
I haven't yet had a chance to test the new Gmail autocomplete, so it's not clear whether the new feature is indexing just your e-mail subject lines or actually digging deep into your message content.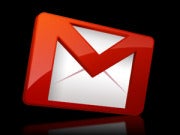 Regardless, an improved autocomplete is a good first step to bring Gmail search in line with the power of Google's regular Web search. Now if only Gmail search would separate my e-mail conversation threads on the first page of results instead of inside the actual message. If you're a Google Apps user, improved autocomplete will not be coming to your account for now. Google says it plans to launch the new feature for enterprise customers in the future.
Connect with Ian Paul (@ianpaul) on Twitter and Google+, and with Today@PCWorld on Twitter for the latest tech news and analysis.