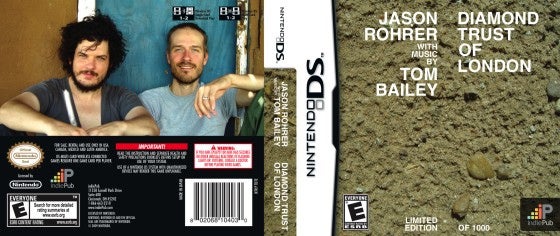 Since the launch of Double Fine Adventure, a gaming Kickstarter campaign which raised over $3 million earlier this year, game designers and gamers have quickly embraced the possibilities of crowd-funding to finance original and unusual games. Swift Kick is PCWorld's attempt to highlight gaming Kickstarters we think are worthy of your attention.
The first project to get the Swift Kick treatment is Diamond Trust of London, a strategy game about the diamond trade developed by Jason Rohrer best known for his short art game Passage. The game's less than flattering depiction of the diamond trade led to Nintendo insisting the game be officially retitled to the absurdly long "Jason Rohrer with Music by Tom Bailey: Diamond Trust of London."
Apparently feeling that the game's premise, title, and development history just weren't enough unique elements, Rohrer is now turning to Kickstarter at a unique step in the process.
Most game Kickstarter campaigns are based around financing the development of the game but with Diamond Trust of London the game has already been designed, programmed, and approved by Nintendo. Instead Rohrer is looking to finance the physical production of the game, raising the funds to meet Nintendo's large minimum order figures and to see just how far over that minimum order the game is likely to sell.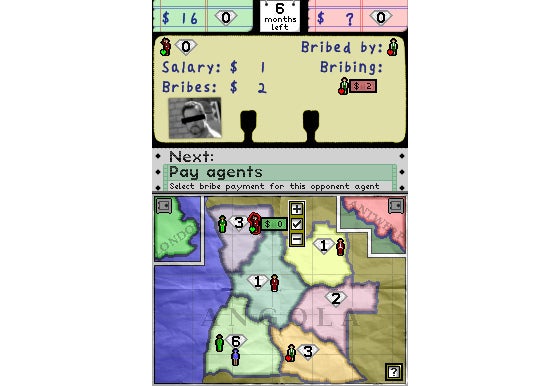 The success of the project (which seems likely; at the time of writing the project is 99% funded with 4 days left of the campaign.) would be meaningful for more than just Diamond Trust of London. The physical production costs of a game usually drive small developers to digitally distribute their games through services like Steam or the Apple App Store, which obviously limits the consoles they can create games for.
If developers could reliably raise those funds through Kickstarter, we may see more indie developers creating these kinds of quirky titles for consoles that have previously been off limits. For now though you can head over to Diamond Trust of London's Kickstarter page to pick up your own copy of the game.