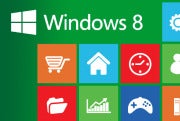 The upcoming Windows 8 will represent "a dawning of the rebirth" of Redmond's ubiquitous operating system, according to Microsoft chief executive Steve Ballmer.
Speaking on Tuesday at the Seoul Digital Forum in South Korea, Ballmer predicted up to 500 million users will have Windows 8 by next year, Agence France-Presse (AFP) reports.
Calling Windows 8 "the most important piece of work we've done," Ballmer said the burgeoning cloud computing space would be controlled by a few major platforms, including Windows, Apple's mobile and desktop environments, and "various forms of Linux" — a thinly-veiled reference to Android.
The Windows 8 Consumer Preview is currently available for download, and a more refined "Release Preview" is scheduled to arrive early next month. Tablets running the touch-centric OS are expected to debut during the 2012 holiday shopping season.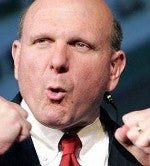 According to AFP, Ballmer pitched software developers and hardware manufacturers on Windows 8, saying that now was the "best economic opportunity" to join the platform.
Windows 8 will almost certainly sell well in Microsoft's traditional laptop/desktop market, as nearly all new Windows PCs will come with Win 8 preinstalled.
The tablet space, currently dominated by Apple's iPad, is another story, however. Redmond misjudged consumer demand for tablets, and is desperately trying to gain a toehold in the market.
The good news for Microsoft is that Android-based slates, aside from Amazon's Kindle Fire, have yet to resonate with either consumer or business users. If Windows 8 fulfills its promise as a mobile OS, it may soon become a player in the tablet market.
Contact Jeff Bertolucci at Today@PCWorld, Twitter (@jbertolucci) or jbertolucci.blogspot.com.