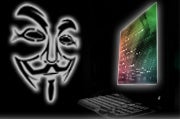 The U.S. Department of Justice said Tuesday it was looking into the unauthorized access of a website server in its statistics wing, after hacker group Anonymous claimed to have collected and released 1.7GB of data from it.
In the operation, described by Anonymous as "Monday Mail Mayhem", the group claimed it had hacked the United States Bureau of Justice, presumably a reference to the U.S. Bureau of Justice Statistics, a part of the DOJ.
"Within the booty you may find lots of shiny things such as internal emails, and the entire database dump," the hacker group said in its statement posted online. It claimed that bureau took the website down after being owned, "clearly showing they were scared of what inevitably happened."
A component of the Office of Justice Programs in the DOJ, the aim of the Bureau of Justice Statistics is to "collect, analyze, publish, and disseminate information on crime, criminal offenders, victims of crime, and the operation of justice systems at all levels of government."
The data it processes is critical to federal, state, and local policymakers in combating crime and ensuring that justice is both efficient and evenhanded, it said on its website.
The department is looking into the unauthorized access of a website server operated by the Bureau of Justice Statistics that contained data from their public website, spokeswoman Kara McCarthy said in an email on Tuesday.
The website of the Bureau of Justice Statistics has remained operational throughout this time, and the department's main website, justice.gov, was not affected, she added.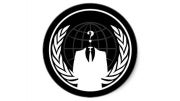 The department is continuing protection and defensive measures to safeguard information and will refer any activity that is determined to be criminal in nature to law enforcement for investigation, McCarthy added.
"We are releasing data to spread information, to allow the people to be heard and to know the corruption in their government," Anonymous said in its statement. "We are releasing it to end the corruption that exists, and truly make those who are being oppressed free." The data was offered for download through a torrent on The Pirate Bay.
The group struck in retaliation earlier this year against the Justice Department website and some other websites after the file-sharing site Megaupload was shut down by U.S. law enforcement agencies.
John Ribeiro covers outsourcing and general technology breaking news from India for The IDG News Service. Follow John on Twitter at @Johnribeiro. John's e-mail address is john_ribeiro@idg.com