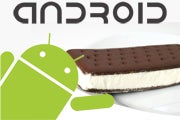 HTC has updated its list of phones that will get Android 4.0 Ice Cream Sandwich, a roster that now includes the Evo 3D, Rezound, Rhyme, Amaze 4G and Droid Incredible 2.
HTC's upgrade FAQ lists 17 smartphones scheduled to get the upgrade. All phones are set to receive Android 4.0 by August at the latest, though some upgrades will roll out sooner. The HTC Evo 3D and Rezound, for instance, are scheduled for an upgrade in June or July, and upgrades for the HTC Sensation 4G on T-Mobile are rolling out now. HTC lists a "To be determined (by the end of August)" timeframe for the Droid Incredible 2.
Phones on the upgrade list won't receive the exact same experience as HTC's phones that launched with Ice Cream Sandwich built-in. They'll run an older version of HTC's Sense user interface — version 3.6 instead of 4.0 — that lacks the advanced camera features of newer phones, and is generally more bloated with user interface elements. I've used an HTC Sensation with Ice Cream Sandwich and Sense 3.6, and although it's worth the upgrade, it's not as smooth as newer devices such as the HTC One X. (Of course, hardware differences may be a factor as well.)
Unfortunately, HTC says it won't upgrade any of its tablets to Ice Cream Sandwich, so owners of the Flyer, Evo View 4G and Jetstream will be stuck on Android Honeycomb. In general, phones with 512 MB of RAM will not receive Android 4.0 either. These devices will still get software improvements and security fixes, but no Ice Cream Sandwich.
Ice Cream Sandwich generally makes for a smoother Android experience because of hardware acceleration across the user interface. It also includes a new multitasking menu, face unlock, resizable widgets and major redesigns for core apps such as Gmail.
HTC says exact timing for upgrades depends on localization, testing and partner approvals. U.S. carriers are notorious for slowing down the upgrade process, so if you're on Sprint, T-Mobile, AT&T or Verizon Wireless, expect to get your upgrade on the later side of HTC's estimates.
Follow Jared on Twitter, Facebook or Google+ for even more tech news and commentary.