Mozilla on Tuesday announced a new effort aimed at helping everyday users of the Web become more proficient at developing and helping to create it.
Called Mozilla Webmaker, the new program offers tools, projects, and events designed to help users of all kinds create, learn, and connect online.
"The goal: help millions of people move from using the Web to making the Web," Mozilla explained in the official announcement. "With new tools to use, projects to create, and events to join, we want to help the world increase their understanding of the Web and take greater control of their online lives."
'Summer Code Party'
Among the authoring tools and software Mozilla plans to offer through the new Webmaker program are its Popcorn video tool, its Hackasaurus remixing software, and its Thimble Web page creator.
Also on offer are "practical starter projects, how-tos, and recipes designed to help people at all levels make something amazing with the Web," Mozilla explained. "From tweaking your blog template to building apps that change the world."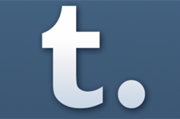 Then there's the community portion of the endeavor, which will involve events, meet-ups, and hack jams aimed at connecting everyone from teachers, filmmakers, journalists, and youth to "Web ninjas" and newbies around the globe.
A major summer learning campaign called the Summer Code Party, in fact, will run from June 23 through Sept. 23, Mozilla said, with free local events and teach-ins worldwide.
Partners in the effort include Tumblr, Creative Commons, Code for America, SoundCloud, the San Francisco Public Library, and the London Zoo.
'That Maker Spirit'
"The Web is becoming the world's second language, and a vital 21st century skill–as important as reading, writing, and arithmetic," said Mozilla Executive Director Mark Surman. "It's crucial that we give people the skills they need to understand, shape, and actively participate in that world, instead of just passively consuming it. That maker spirit and open ethos is vital to Mozilla, our partners, and the Web."
The new Mozilla Webmaker site will launch officially on June 6. When it does, I'm thinking it could be just as good a resource for small business users as it promises to be for individuals.