Two U.S. lawmakers have called on the U.S. Department of Justice to reopen its investigation into Google's snooping on Wi-Fi networks in 2010 after recent questions about the company's level of cooperation with federal inquiries.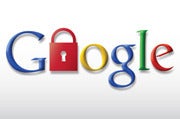 Representatives Frank Pallone Jr., a New Jersey Democrat, and John Barrow, a Georgia Democrat, called on the DOJ to fully investigate Google's actions for potential violations of federal wiretapping laws. In light of a recently released U.S. Federal Communications Commission report on Wi-Fi snooping by Google Street View cars, the DOJ should take a new look at the company's actions, wrote the lawmakers, in a Thursday letter to U.S. Attorney General Eric Holder.
The FCC report suggests the Wi-Fi snooping was a "deliberate, software-design decision," Pallone said in a press release.
"In light of the FCC report on Google Wi-Spy — which revealed Google intentionally collected personal information from Americans — I urge the Department of Justice to re-evaluate the Google Wi-Spy incident," Pallone said in a statement. "Privacy is a critical issue and neither Google's influence nor size absolves it from responsibility."
The DOJ and the FCC have already looked closely into the incident and found "no violation of law," a Google spokesperson said in an e-mail. "We have always been clear that the leaders of this project did not want or intend to use this payload data," the spokesperson said. "Indeed, Google never used it in any of our products or services."
As Google tested its Street View service, the company's engineers decided it should use the Street View cars for wardriving, or scanning Wi-Fi networks, according to the FCC report, released by Google in April. The information would prove useful for creating maps of Wi-Fi hotspots, the report said.
However, one engineer also developed code for collecting Wi-Fi network payload data that he "thought might prove useful for other Google services," the FCC report said.
The letter by Pallone and Barrow suggests Google may have "misled" Congress and federal investigators about the Wi-Fi snooping.
"We are concerned that the facts uncovered by the FCC's investigation put Google's initial explanation of these events in question," they wrote.
While Google has called the snooping a mistake, the FCC report said Google's actions "resulted from a deliberate software-design decision of a Google employee who examined and evaluated the data that was collected and shared his findings with others at the company," the lawmakers wrote.
Grant Gross covers technology and telecom policy in the U.S. government for The IDG News Service. Follow Grant on Twitter at GrantGross. Grant's e-mail address is grant_gross@idg.com.