Microsoft has already ruffled more than a few feathers with the exclusionary potential of its forthcoming Windows 8 operating system, and this past week the open source community has been up in arms again.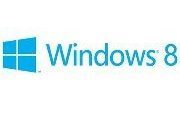 The cause this time has been its Visual Studio 11 product line, new details about which the company published earlier this month.
Specifically, it looks like the free, Express version of the upcoming new product–widely used by many developers to create open source desktop applications for Windows–will no longer offer support for desktop-style applications. Rather, users of Visual Studio 11 Express will only be able to develop Metro applications.
Metro Only
"Visual Studio 11 Express for Windows 8 provides tools for Metro style app development," notes Microsoft's Visual Studio website. "To create desktop apps, you need to use Visual Studio 11 Professional, or higher."
Visual Studio 11 Professional, of course, is far from free, with its $499 price.
Microsoft's Visual Studio 2010 Express products will still be available for free download, the company notes, but they lack a number of key features coming to Visual Studio 11, including improved standards compliance.
Another version called Visual Studio 11 Express for Web will focus on HTML and JavaScript websites.
Meanwhile, to make sure there's no cheating, the Windows SDK for Windows 8 no longer ships with a complete command-line build environment, Microsoft says.
A Strike Against Open Source
Now, it's no mystery why Microsoft would want to push developers towards Metro, apps for which will obviously play a key role in the adoption of the forthcoming OS.
Taken in conjunction with the Secure Boot restrictions that appear to be on the way in Windows 8, however, it's hard to see this latest move as anything other than a strike against open source software.
Bottom line? Microsoft may be pledging new allegiance to open source, but such steps are a bit difficult to take seriously when moves like this are happening at the same time.