Research In Motion, the ailing maker of the BlackBerry, is planning to cut at least 2000 staff as part of a global restructuring plan, according to reports.
The restructuring could begin in the next couple of weeks, and would affect staff worldwide, The Globe and Mail said citing several unnamed people close to the company. One person familiar with the company's plans said the layoffs may cut even deeper, the Canadian newspaper said on Saturday.
AllThingsD also quoted sources close to the company as stating that RIM planned to cut at least 2,000 staff out of the company's total current staff strength of about 16,500.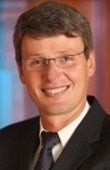 RIM said its policy is not to comment on rumors and speculation, but pointed to comments by CEO Thorsten Heins in an earnings call in March about a focus on driving excellence in operating metrics and efficiency, including an efficiency push across all functions of the organization.
The company has been seeing its market share decline in the smartphone market as competition picks up from Apple's iPhone, and phones running the Android operating system. Research firm IDC reported last week that 9.7 million phones running the BlackBerry operating system shipped in the first quarter for a market share of 6.4 percent, which was far lower than shipments of 13.8 million units for a market share of 13.6 percent in the first quarter of last year.
Signs of Shakeup
Last week, Patrick Spence, a 14-year RIM veteran and head of global sales, resigned from the company, suggesting that reorganization at the company continues after a management shakeup in January.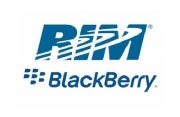 "The sales function will report directly into Kristian Tear, our newly appointed COO when he starts this summer," RIM said in a statement confirming Spence's exit. In the interim, the sales function will report to Heins, it added.
RIM said in July last year it was reducing its global workforce across all functions by approximately 2,000 employees, as part of a cost optimization program.
The company's fortunes however continue on the downslide. Revenue for its fourth fiscal quarter ended March 3, 2012 at US$4.2 billion was down 25 percent from $5.6 billion in the same quarter of fiscal 2011. The company's net loss in the quarter was $125 million.
RIM also announced in March that Jim Balsillie, former co-CEO of the company, had resigned as a director on its board. Software CTO David Yach also retired from his role, while Jim Rowan, COO of global operations decided to pursue other interests. The company announced in May the hiring of Tear as COO and Frank Boulben as chief marketing officer.