It was just a few short weeks ago that I wrote about the beta release of Fedora Linux 17, but on Tuesday the free and open source operating system–also known as "Beefy Miracle"–made its widely anticipated final debut.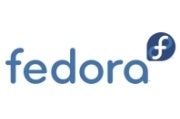 "I am extremely proud of the Fedora 17 release," said Robyn Bergeron, Fedora Project Leader, in a statement.
With the addition of projects such as oVirt and JBoss Application Server 7, enhancements in OpenStack, and continued support for fresh releases of desktop environments, Fedora 17 is "a comprehensive and robust operating system for all types of users," Bergeron added.
I had a chance to speak with Bergeron this morning about Fedora 17 and all that it adds to the popular Linux distribution beyond what we've already seen in Fedora 16. Here's a synopsis of what I learned.
More than 60 New Features
"I think there is a greater emphasis on not just the under-the-hood and desktop features we normally focus on, but we're also starting to see a greater influx of other large open source projects as well," Bergeron told me.
For example, "you'll see JBoss 7, which is not a simple feature," she pointed out. "Another one is OpenStack–we've gone from dabbling in it to having the full force of the Essex release."
There are more than 60 new features in Fedora 17, in fact, and "I do like to see the interaction between these communities," Bergeron said. "It's not just Fedora going out and packaging someone else's project; it's talking to make sure it's fully integrated."
That trend, in fact, is "something we'll continue to see over the next couple releases," she added.
GNOME 3.4 and GIMP 2.8
Among Fedora 17's desktop features are GNOME 3.4–which brings improvements including new search capabilities, improved themes, and other enhancements–as well as GIMP 2.8, which is perhaps most notable for its long-awaited introduction of single-window mode.
In addition to the updated OpenStack cloud platform and open virtualization platform oVirt, there's also JBoss Application Server 7, a pre-release of the Juno Eclipse SDK, and Java 7 for developers.
A full list of Fedora 17's new features can be found on the project website, where the software can also be downloaded for free.
'The Feature Parity Is There'
Is it worth your while to check out this latest free, community version of Red Hat Enterprise Linux? I think so.
One particularly interesting new feature for small business users, for example, is automatic multi-seat, Bergeron pointed out.
"Say I'm a coffee shop owner," she explained. "What this enables is that even if you have just a single machine, you can have multiple people on multiple desktops, all from one machine."
A retail shop, then, could offer guest PC use for customers without having to invest in a second computer.
"When you compare Fedora 17 to another proprietary OS you might buy at a big box store, the feature parity is there," Bergeron concluded. "This is a good time to come back and take another look at free and open source software."